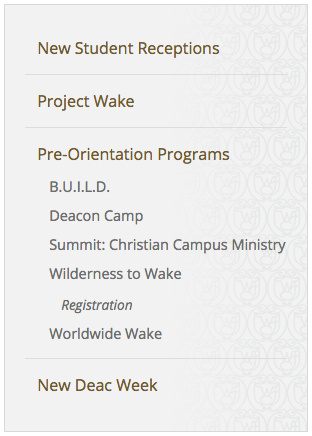 The Supplemental Nav widget allows you to create additional dynamic navigation to supplement the Site Menu.
To create a new Social Feed widget, navigate here: WordPress sidebar > Widgets > Add New > Supplemental Nav (from the dropdown). When creating a new widget, add your internal name for the widget that will appear in the content builder in your pages.
Choose the "Enable" radio button to make the widget type active. This widget will then dynamically display all the children and grandchildren of the page that it's added onto. If there aren't any child pages, it will pull in the sibling pages. The pages that display are maintained in the same way as the Site Menu. (Learn more about site structure here.)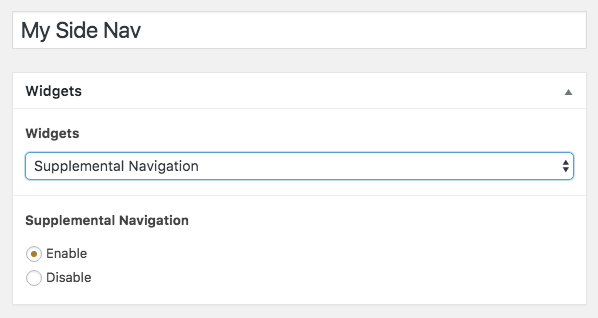 Once your Supplemental Nav editing is complete, you'll need to click Publish in the right WordPress menu. Your new widget will be available in the widget dropdown in the content builder in your pages.