The Staff Listing Accordion widget allows you to create a consistent listing of all your staff, sorted by categories into easily scannable accordions.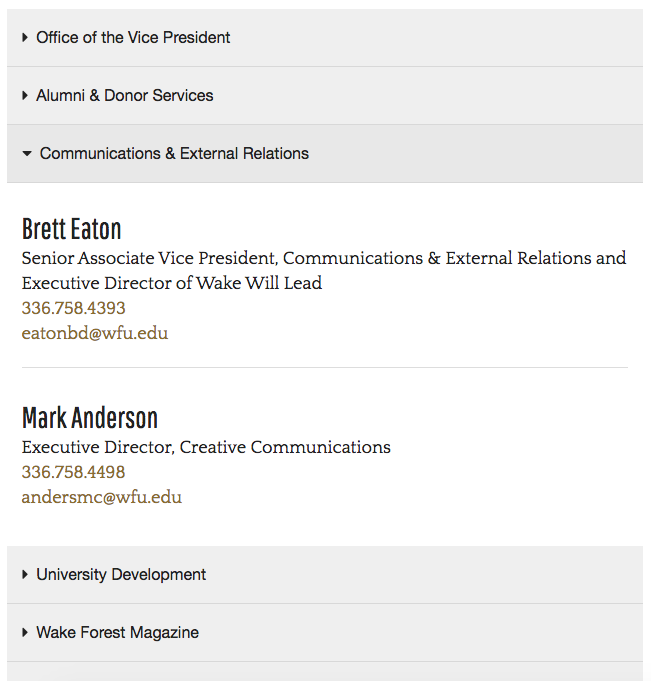 Before creating your widget, you'll need to create the categories that will hold your staff listings: WordPress sidebar > Widgets > Staff Listing Categories:
Under Add New Category, you'll need to add the Name, which will display on your accordion, and the Slug which is just a simple, lower-case version of the name.
Content in the Parent and Description fields isn't necessary.
Click the Add New Category button.
Repeat for all desired categories.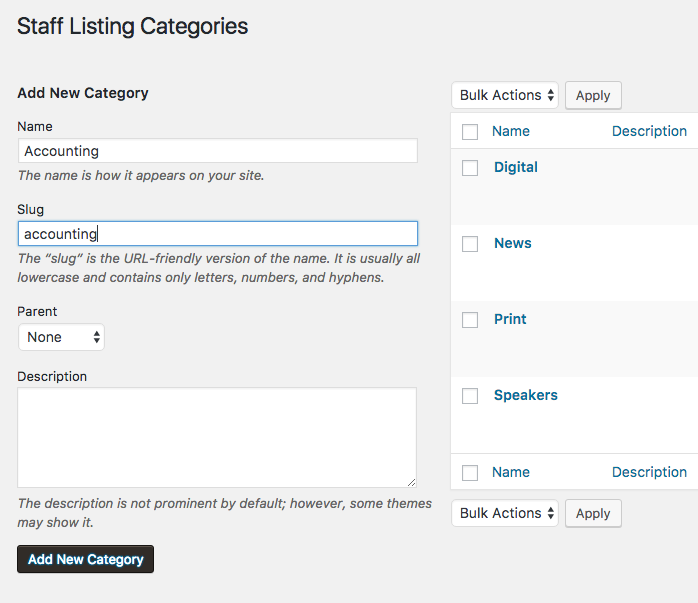 Then you can create a new Staff Listing Accordion widget by navigating here: WordPress sidebar > Widgets > Add New > Staff Listing Accordion (from the dropdown). When creating a new widget, add your internal name for the widget that will appear in the content builder in your pages.
Click the Add Staff Listing button. Then under Select Category, choose your first department for your listing from the drop down.
Under the category, click Add Staff Entry for each person you'd like to add.
You'll then follow the same steps as the simple Staff Listing widget.
Repeat for each category and staff member within that category.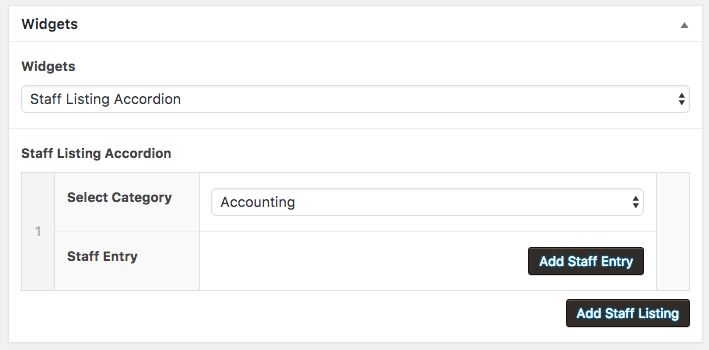 Once your Staff Listing Accordion widget editing is complete, you'll need to click Publish in the right WordPress menu. Your new widget will be available in the widget dropdown in the content builder in your pages. If you are making a change to the content of an existing widget, then click Update in the right WordPress menu and your changes will appear on all pages containing the widget without further steps.