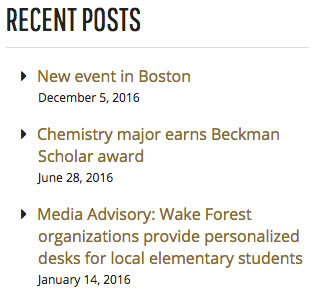 The Recent Posts widget allows you to add your blog post archive to any page.
To create a new Archives widget, navigate here: WordPress sidebar > Widgets > Add New > Recent Posts (from the dropdown). When creating a new widget, add your internal name for the widget that will appear in the content builder in your pages.
Under Recent Posts Title, enter the title you'd like visible above your widget.
Enter the number of Recent Posts Number that you'd like to appear.
Check the box under Show Post Date if you like to also display the date of the post under the title.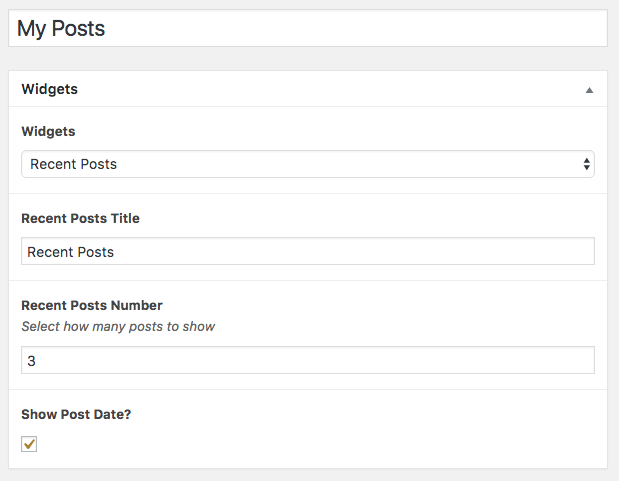 Once your Recent Posts widget editing is complete, you'll need to click Publish in the right WordPress menu. Your new widget will be available in the widget dropdown in the content builder in your pages. If you are making a change to the content of an existing widget, then click Update in the right WordPress menu and your changes will appear on all pages containing the widget without further steps.