The Localist Events widget allows you to pull in your events from events.wfu.edu. If you're not currently adding your events, then you'll need to login and create your events first.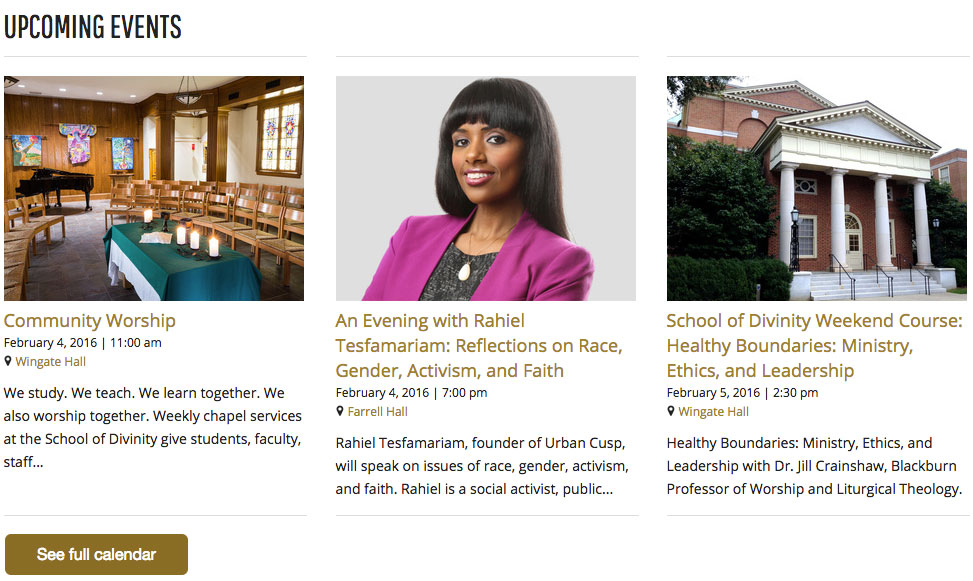 To create a new Archives widget, navigate here: WordPress sidebar > Widgets > Add New > Localist Feed (from the dropdown). When creating a new widget, add your internal name for the widget that will appear in the content builder in your pages.
Under Localist Feed Title, enter the title you'd like visible above your widget.
Under Localist Feed Departments and Localist Feed Event Types, choose the categories you've created for your events. You can choose multiple categories by holding down the shift button while you click.
Type in the number of events that you'd like to pull into your widget under Localist Feed Events Number. (If you are going to use a Localist Events widget in a full width block, then it will default to three posts side-by-side).
Choose how many days into the future you'd like to pull under Localist Feed Days In Future.
Finally, check the boxes for Localist Feed Display Excerpt and Localist Feed Display Image to indicate you'd like to pull in the image and event description.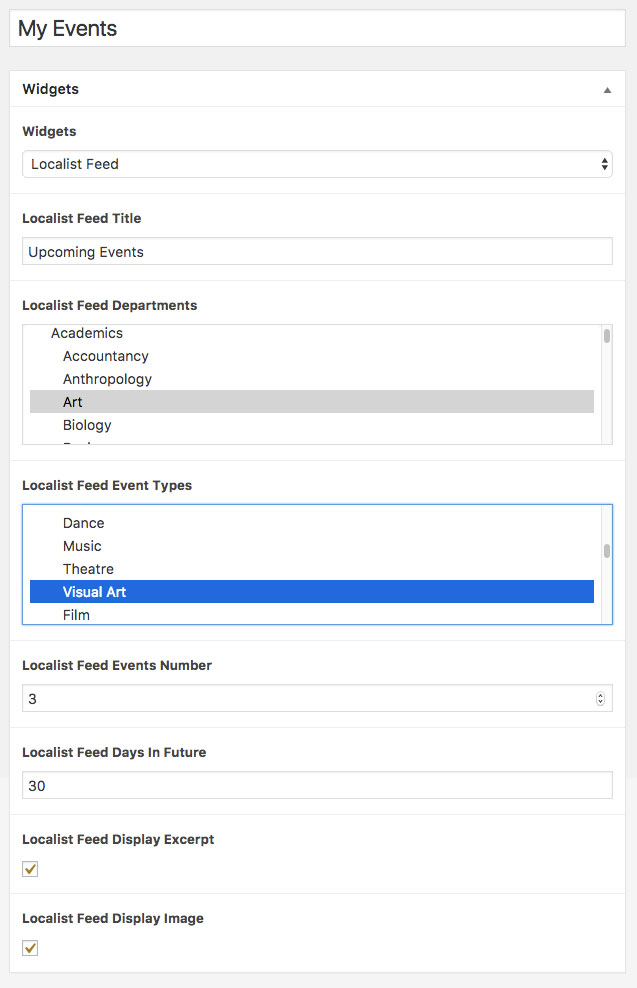 Once your Localist Feed widget editing is complete, you'll need to click Publish in the right WordPress menu. Your new widget will be available in the widget dropdown in the content builder in your pages. If you are making a change to the content of an existing widget, then click Update in the right WordPress menu and your changes will appear on all pages containing the widget without further steps.