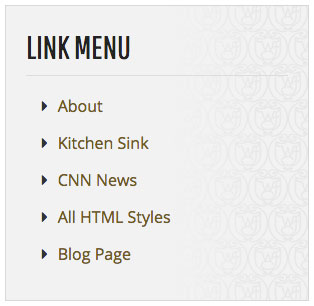 The Link Menu widget creates an easily scannable, reusable list of links. The header and link text is customizable, and you can link both within your own website and to outside websites.
To create a new Link Menu widget, navigate here: WordPress sidebar > Widgets > Add New > Link Menu (from the dropdown). When creating a new widget, add your internal name for the widget that will appear in the content builder in your pages.
You can then enter the menu title that will show for your user, and click Add Link Item to begin adding links.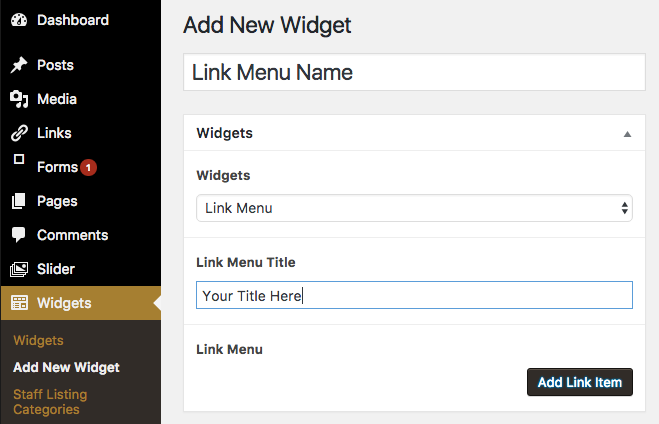 You can add links to your menu from both the current website you are editing and from outside websites. For pages within your own website, select the "Page on Site" radio button and choose an existing page from the dropdown. There is a search feature to help you more quickly find pages.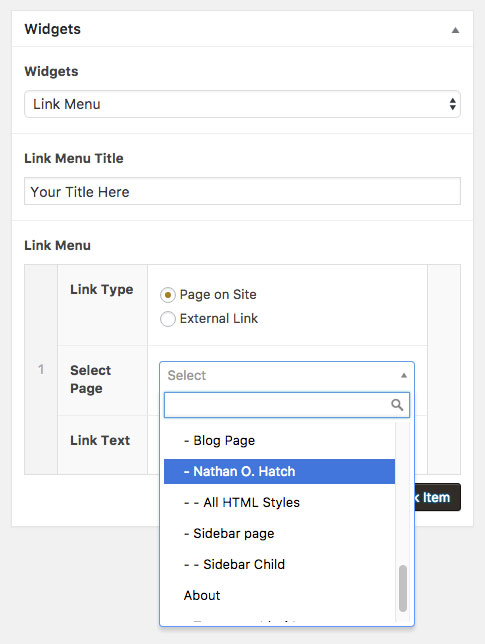 Once you have selected a page from the current site, you'll be able to add the text that will show for that link.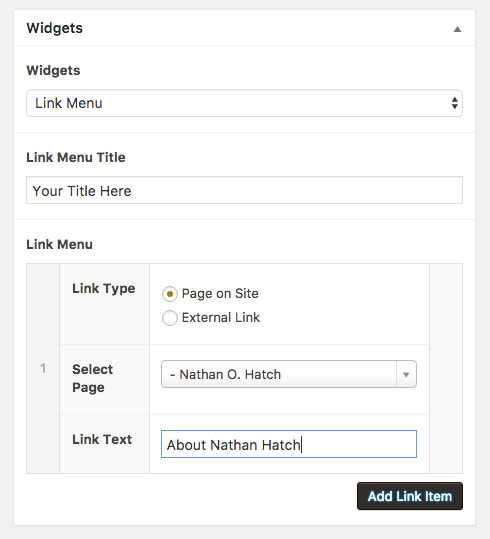 For linking to outside websites, you'll need to select the "External Link" radio button, paste in the full link of the website and add the link text below.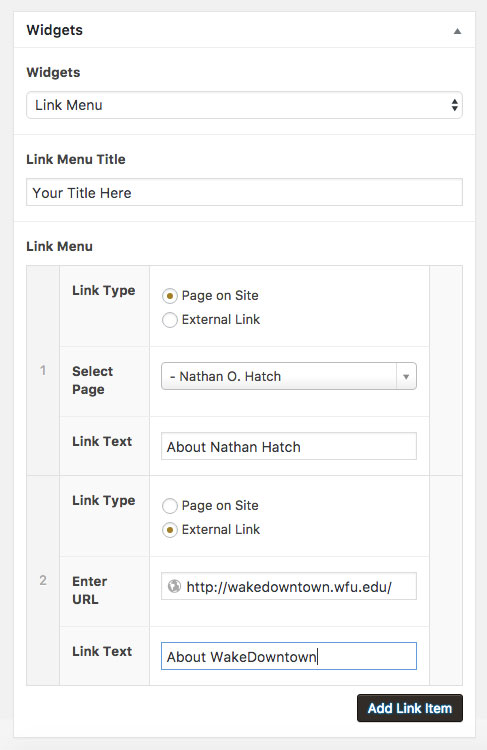 When you roll over the link fields, you will be able to delete links by clicking the red minus, or add a link between the current links by clicking the gray plus.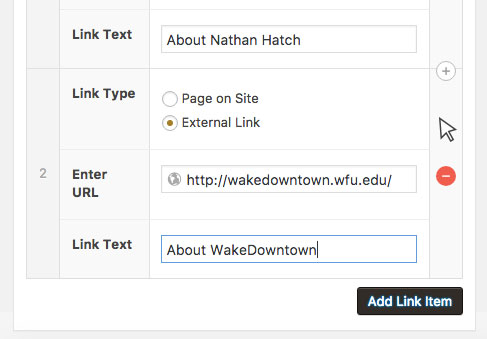 You are also able to reorder the links by grabbing the left side of the link fields near the numbers and dragging and dropping them.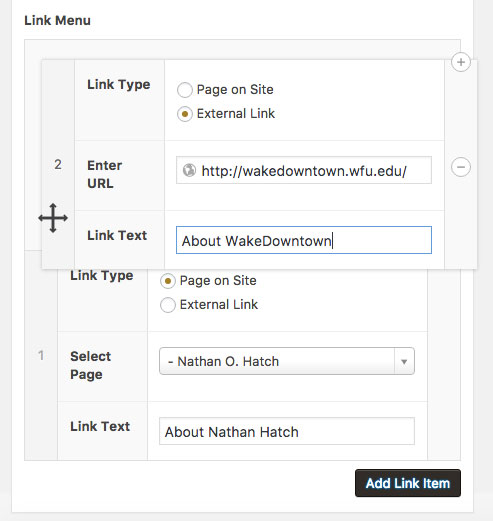 Once your Link Menu editing is complete, you'll need to click Publish in the right WordPress menu. Your new widget will be available in the widget dropdown in the content builder in your pages. If you are making a change to the content of an existing widget, then click Update in the right WordPress menu and your changes will appear on all pages containing the widget without further steps.