The Download Files widget creates a dropdown list of files for your users to download, this is helpful if you need a compact way to serve multiple PDFs or other document file types. The header, body text and file names in the dropdown are customizable. Once your user selects a file from the dropdown and presses the "Download" button, the file will download to their computer. NOTE: A security alert from the browser before download is normal, it reminds your users to only download content from trustworthy sources.

To create a new Download Files widget, navigate here: WordPress sidebar > Widgets > Add New > Download Files (from the dropdown). When creating a new widget, add your internal name for the widget that will appear in the content builder in your pages.
You can then enter the header that will show for your user in the Header for Download Files Widget field.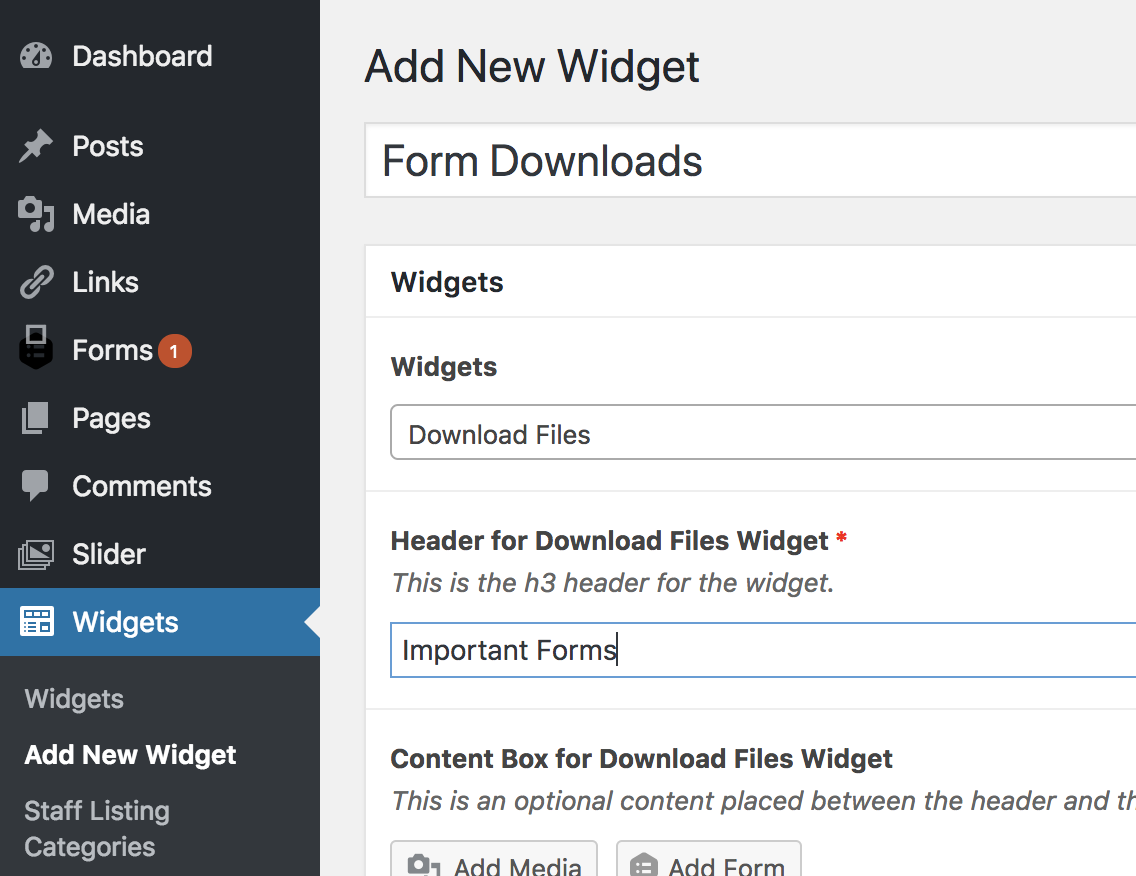 The Content Box for Download Files Widget is a regular body text box where you can add additional helpful information about your download.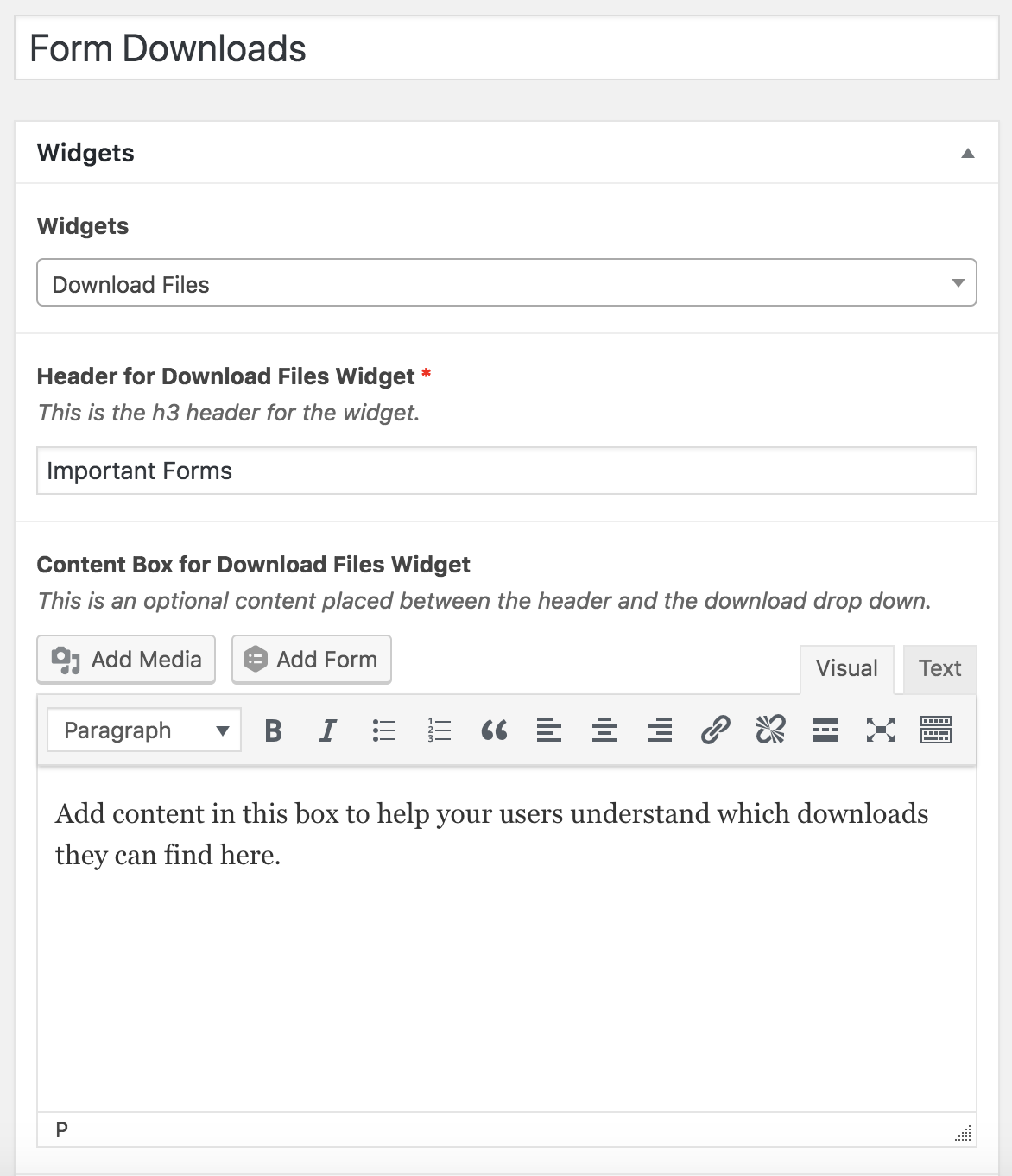 Below the text field, you'll see the interface Content Box for Download Files Widget for adding your files. Press the Add Download button to add a file. In the "Drop Down Title" field add the name you would like displayed for the file in the dropdown.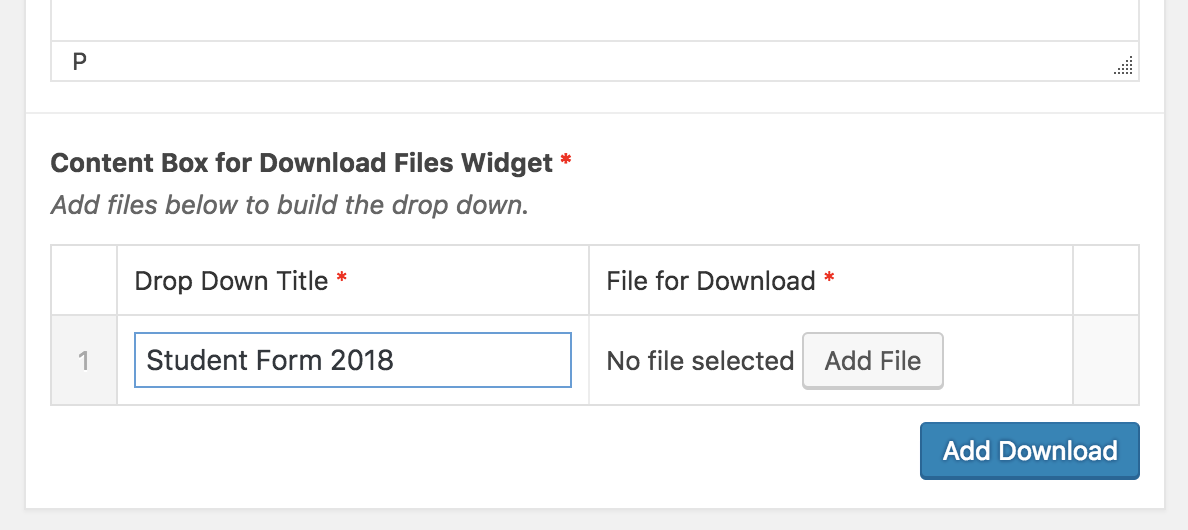 Under "File for Download" click Add File and you'll navigate to the Media Gallery to select your file.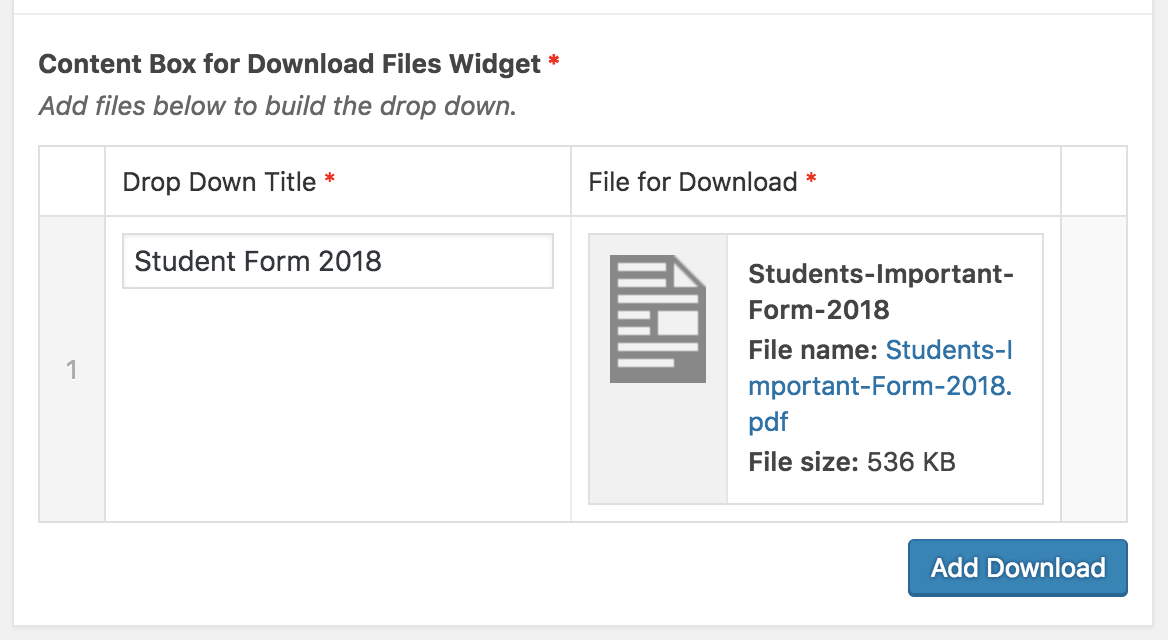 Continue to click the Add Download button and repeat the above process for each file you'd like to offer.
When you roll over the interface, you will be able to delete download files by clicking the red minus, or add files between the current files by clicking the blue plus. You are also able to reorder the downloads by grabbing the left side of the file adding interface near the numbers and dragging and dropping them.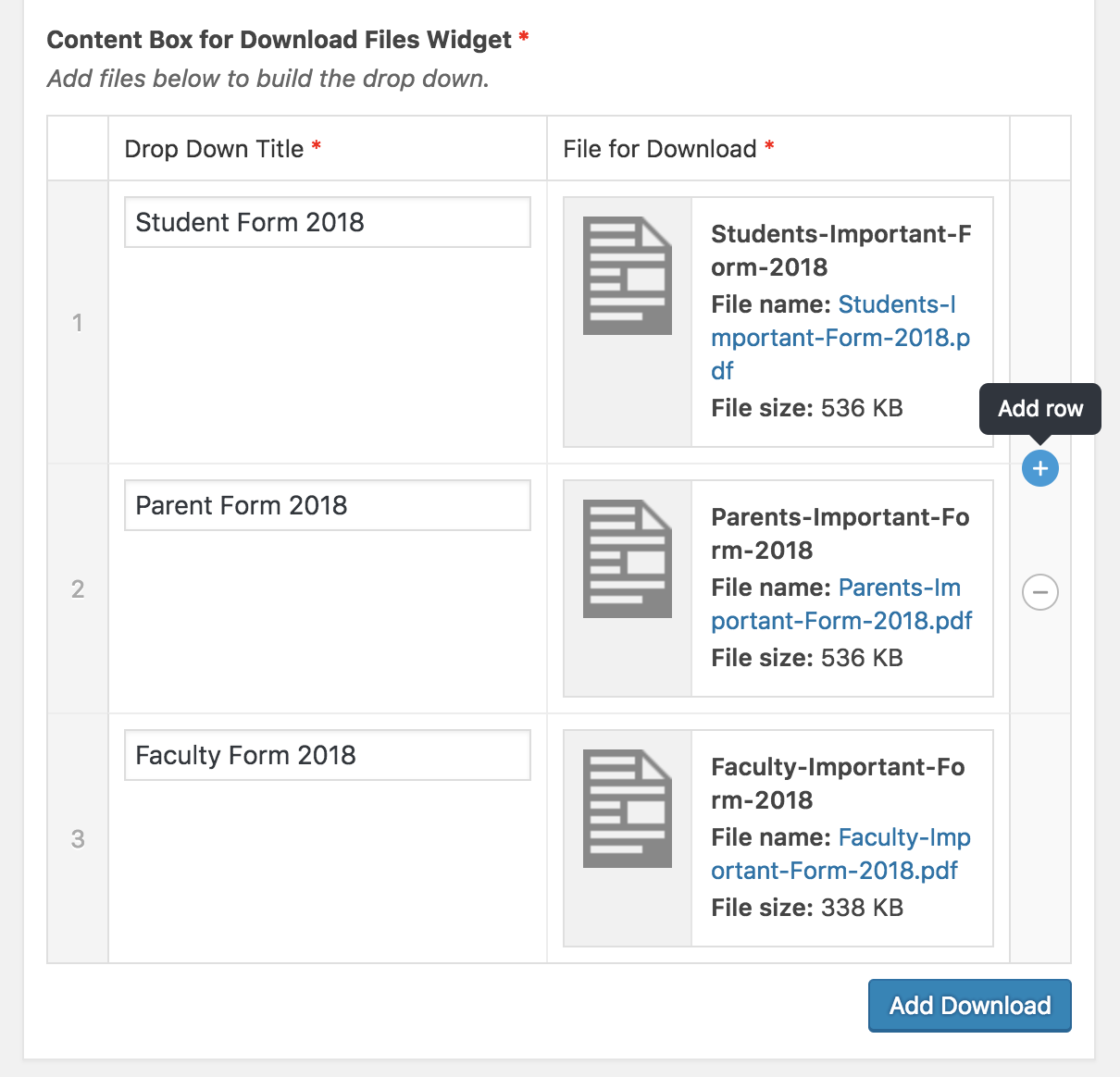 Once your editing is complete and all your files are loaded, you'll need to click Publish in the right WordPress menu. Your new widget will be available in the widget dropdown in the content builder in your pages. If you are making a change to the content of an existing widget, then click Update in the right WordPress menu and your changes will appear on all pages containing the widget without further steps.
TIP: For the best user experience you should serve a minimum of three files and a maximum of ten files using this widget. Less than three files would be better served as links and more than ten should be grouped logically in multiple download widgets.