The Branded Blog Feed widget allows you to create a more robust preview of your blog posts on any page you would like.
To create a new Social Feed widget, navigate here: WordPress sidebar > Widgets > Add New > Branded Blog Feed (from the dropdown). When creating a new widget, add your internal name for the widget that will appear in the content builder in your pages.
You'll need to add an image promoting your blog under Banner Image that is at least 637px wide. View the photo editing tips for help. You can delete or edit the photo by hovering over the image.
Choose the number of posts you would like to feature under Number of Posts.
You can pull all posts or choose by category under Include All Categories?
The Read More Link dropdown lists all the pages on your site; choose your blog page. Learn more about creating your blog.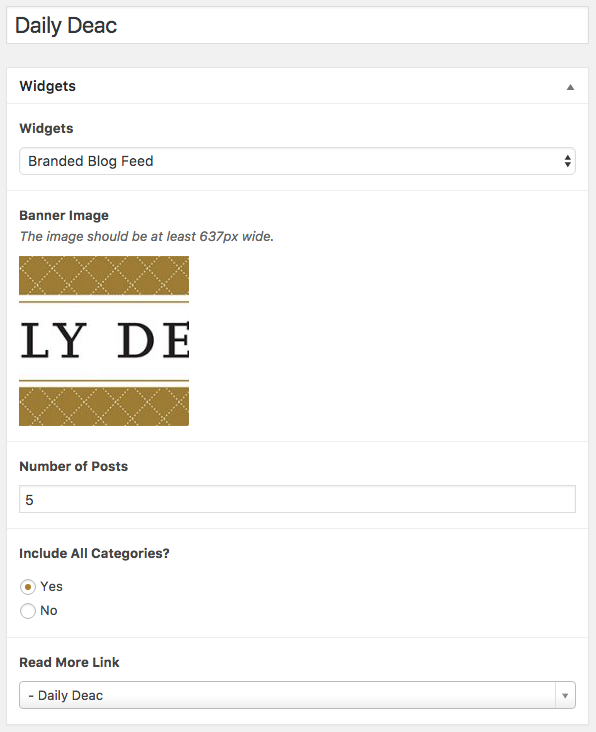 Once your Branded Blog Feed widget editing is complete, you'll need to click Publish in the right WordPress menu. Your new widget will be available in the widget dropdown in the content builder in your pages. If you are making a change to the content of an existing widget, then click Update in the right WordPress menu and your changes will appear on all pages containing the widget without further steps.