Widgets are reusable content types that you create before pulling them into your pages. They are usually more powerful than the regular Content Types, both in functionality and the ability to make a single change that will automatically update on every page on which they are used. These are WordPress widgets in name only. If you are familiar with traditional WordPress widgets, you'll see that these behave very differently.
They are accessible on the back-end WordPress sidebar under Widgets. This is where you'll edit the existing Widgets on your site and create new Widgets.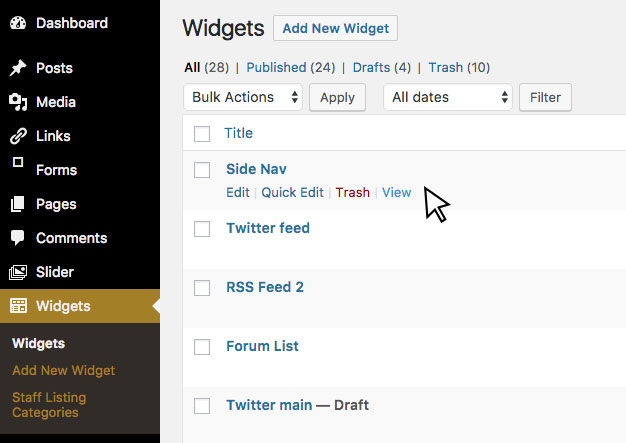 Once created, the Widgets will be available to be used on your pages. After adding a new row and choosing the "Widget" radio button under Content Type, you'll see all your Widgets listed in the dropdown.  There is a search feature to help you more quickly find what you need.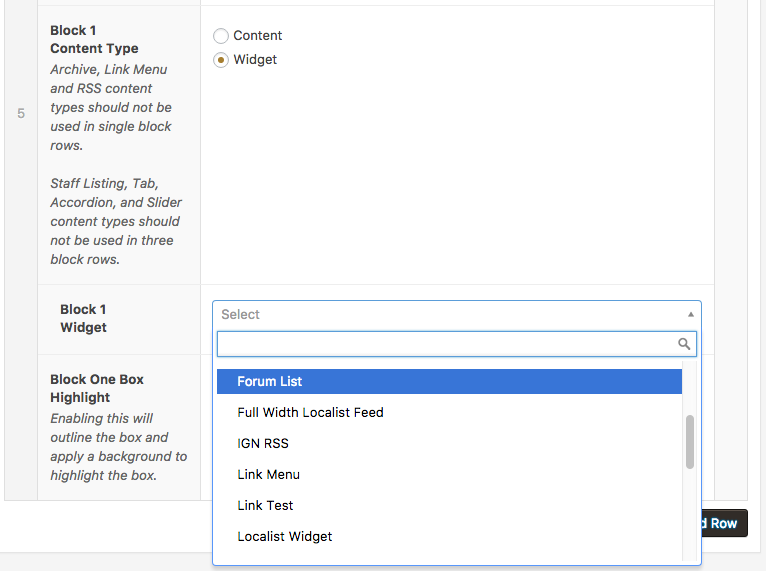 If you find a Widget name used on your page that you cannot find in your Widget list on the WordPress sidebar, it may be a custom-built feature for your site. Please put in a request with our team for assistance.