This WordPress theme has a few General Site Options that allow you to acquire data using your Analytics code and set indexing, caching and breadcrumb settings. These settings are for more advanced users. It can be accessed in the back-end WordPress dashboard sidebar by clicking "Your Site Name" Settings (#9 in this example):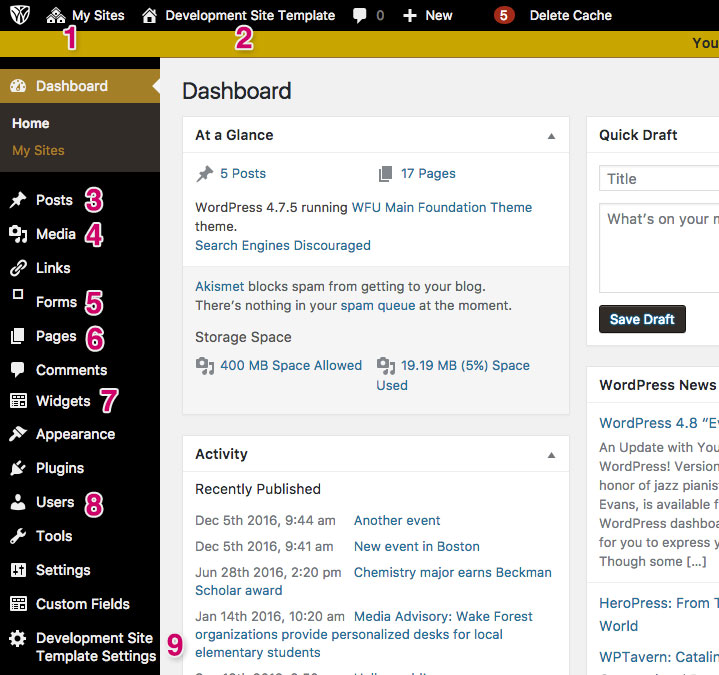 Once in the Site Options interface, you'll choose the first tab for General Site Options settings. Your first field is for your Google Analytics ID code, a service that we offer. You can put in a request through our form for access to your Analytics data if this field is filled or for setup if it's blank.
The next field is for Page or Post Not To Index. This is for any page or blog post on your site that you'd like to keep Google and other search engines from finding. It is useful for private forms and other content you'd like available only to users who have the link. The dropdown contains every page on your site and has search available if you begin typing.
Pages Not To Cache allows you to bypass page caching for pages with content that is updated multiple times a day. This may only be useful for pages with social feeds and frequently updated RSS feeds.
The last field is Enable Breadcrumbs, which is enabled by default, but will allow the breadcrumb navigation under your top nav to be turned on and off.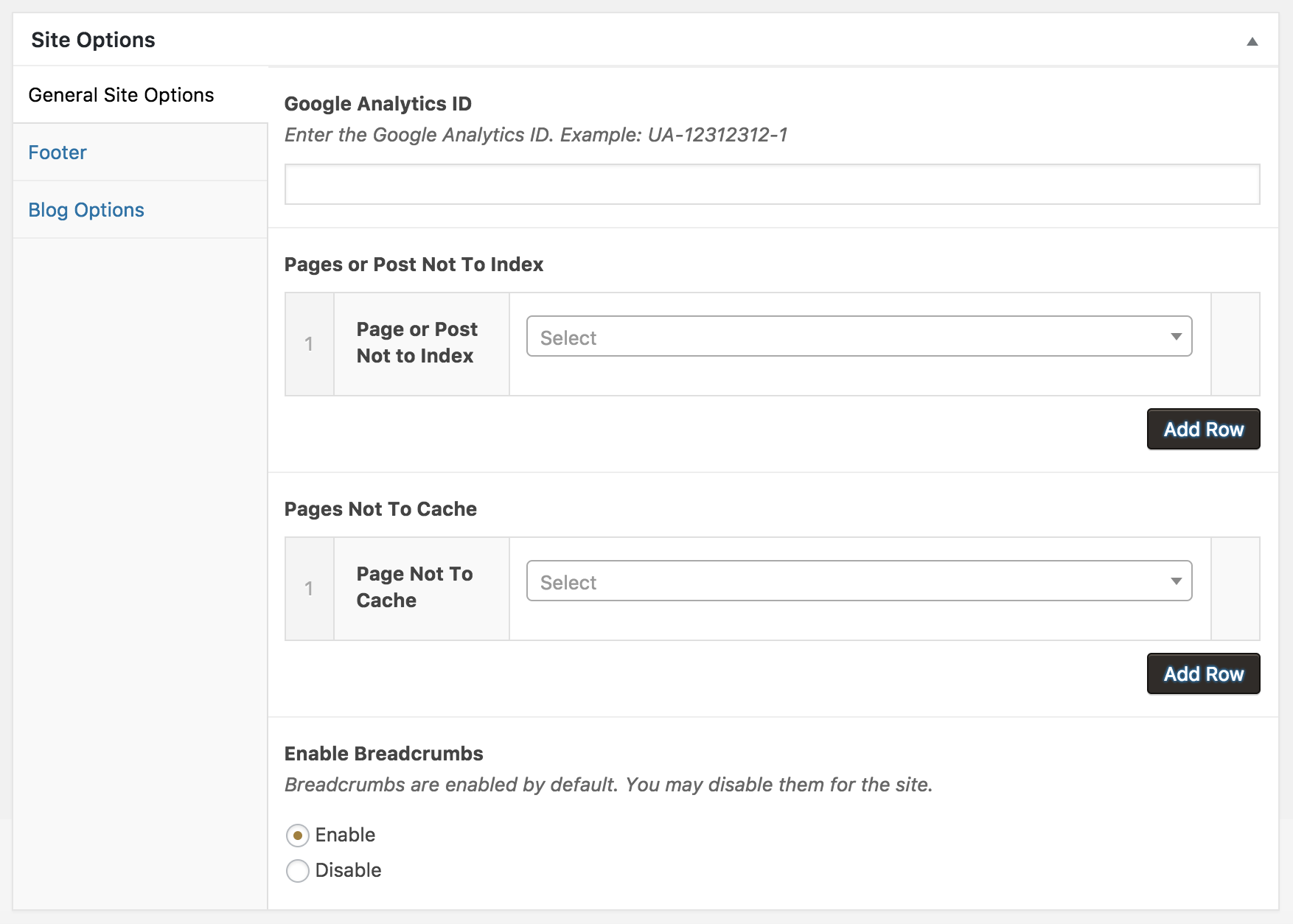 Once your editing is complete, you'll need to click the Update button on the top, right side under Publish to save your changes.