Below, key areas of the Dashboard are identified.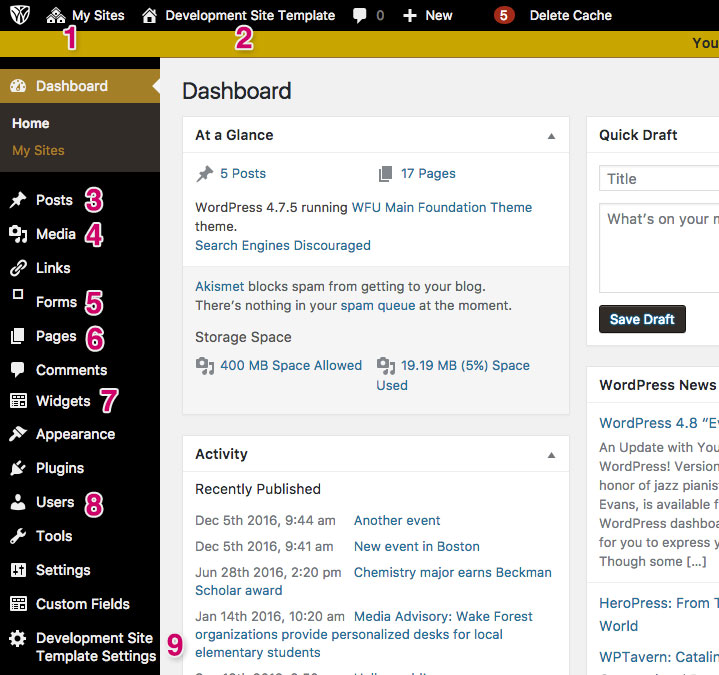 1. My Sites: If you have access to multiple sites, this area allows you to switch between them through My Sites.
2. "Your Site Name": Where you toggle to the front end of your website. When logged in, you can click this link to toggle back to the dashboard when viewing your site.
3. Posts: Where the Posts of your Blog live.
4. Media: When images or PDFs are uploaded, they live under Media. They appear in the order they were uploaded, with most recent first.
5. Forms: Where you can build and administer your site's Forms.
6. Pages: Where the Pages of your site live. Also, where you go to add new Pages and where you reorder your website's Menu.
7. Widgets: Where you create and edit your website's reusable Widgets.
8. Users: Where an administrator can add or remove users.
9. "Your Site Name" Settings: Where other settings live for indexing, caching, breadcrumbs, Footer and Blog Layout.