Alt Text is an HTML attribute used to describe the images on your website. The Alt Text is read to visually impaired users by special browsers in place of the images and it is legally required for universities to provide this attribute on all images by the Americans With Disabilities Act. Alt Text can be any short description of the image or reflect text that is on the image, but it has to be on every image on your website.
Alt Text should be added to images as they are uploaded, but we have created an easy tool for you to review and update the Alt Text on your images to help us provide the best experience for users with visual impairments.
To use this tool click Media in the left dashboard menu then click the first icon on the top menu of the Media Library if it is not already selected.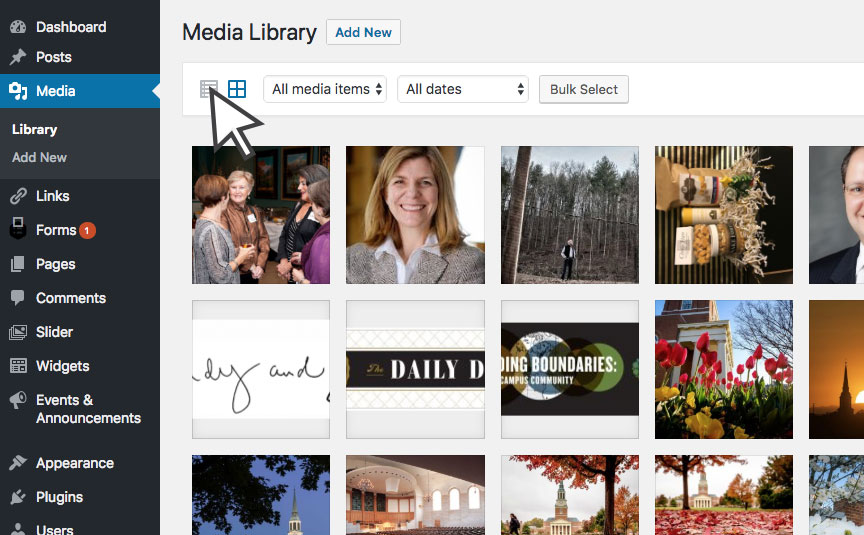 This will reveal each images' "File Alt Text" in the far right column and blank Alt Text fields will be red.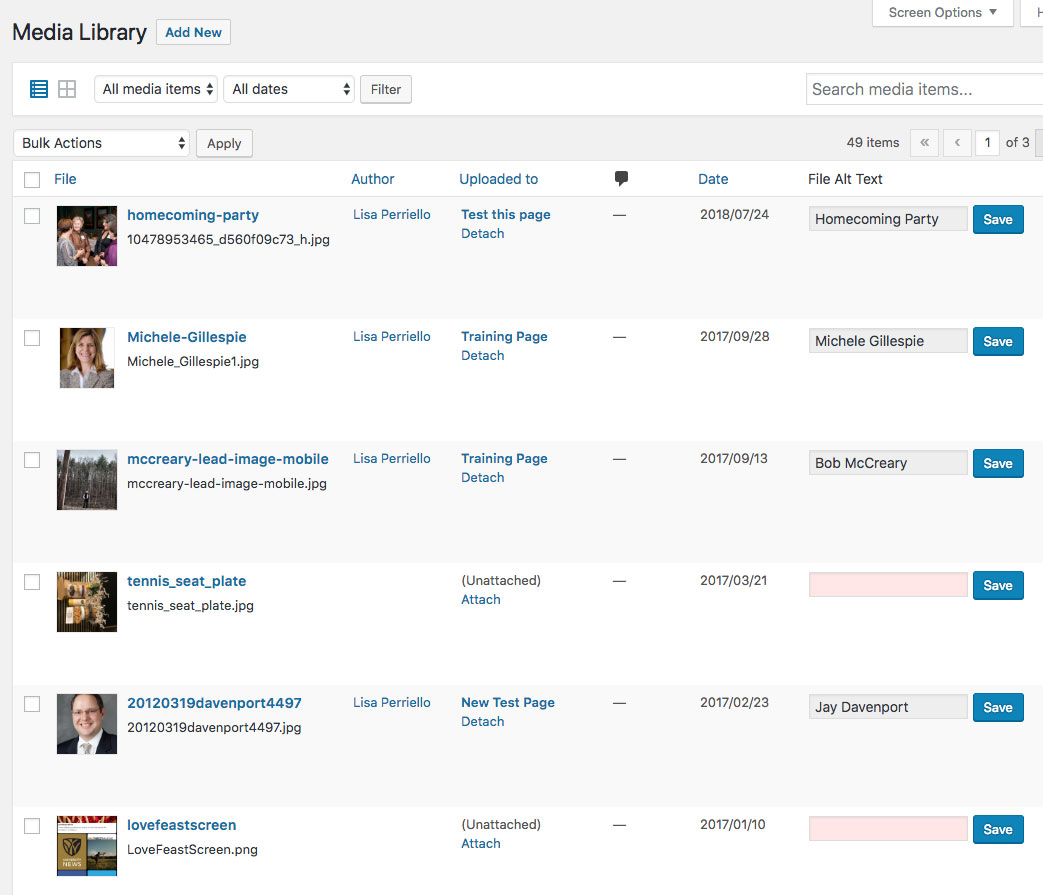 Add any missing Alt Text and click the "Save" button. Continue through each page of images until all missing Alt Text has been updated.