When you add a new image to WordPress, you'll have a few options you'll need to review and set before inserting the file into the page.
The most important of the image options is the Alt Text. Alt Text is a description of the photo that is read to visually impaired users by their browser and is required by the Americans With Disabilities Act. This phrase or sentence only needs to be a short description of the photo, but Alt Text should be included on every image on your website. If you are unsure if all your site's images have the required Alt Text use our easy tool.
Below, areas of the Image attachment details are identified.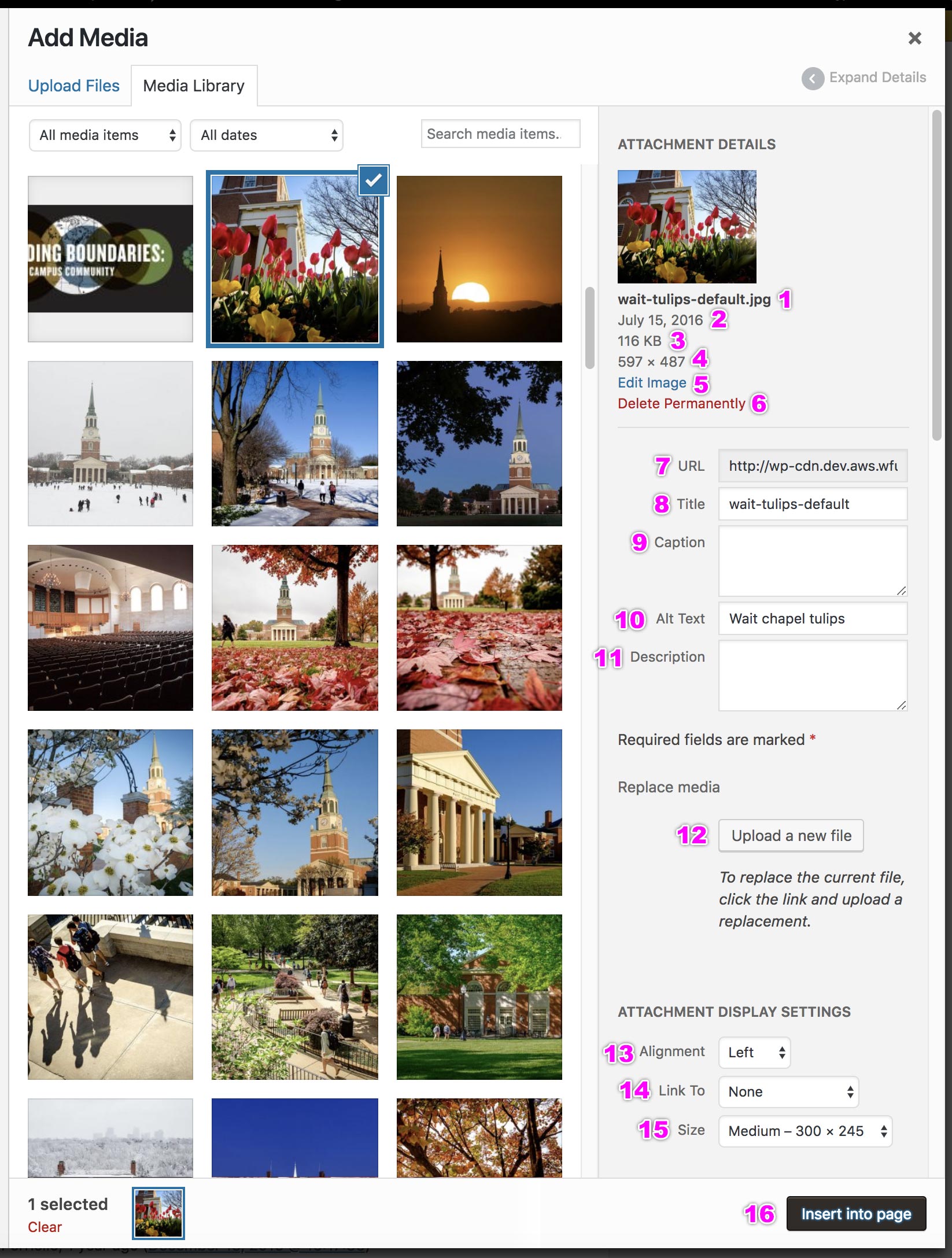 1. File name.
2. Date the file was uploaded.
3. File size in storage – This should not be over 1MB for an image; less than 200KB is ideal.
4. File size in dimensions – This should never be over 1400px wide; 600px is more than wide enough unless it is a full screen or single box width image.
5. Opens the WordPress image editor.
6. Deletes your file permanently.

7. Full URL of your image.
8. Image title – This shows only on curser rollover, defaults to file name and is not required.
9. Image Caption – On regular images in a text box, this caption will be displayed below the photo.
10. Alt Text –  This phrase or sentence is a **REQUIRED** image description for visually impaired users.
11. Description – Offers additional HTML description and is not required.
12. Image Replace – If enabled on your site, this allows you to upload a new file to replace an image.
13. Alignment – Choose your image's alignment on the page before inserting the image; the options are Left, Right, Center or None.
14. Image Link – Choose what happens when a user clicks on your image. The options are None, Media File, Attachment Page or Custom URL. Default is Media file, which opens a full-size version of the image and is not ideal. The recommended setting for Image Link is None (nothing happens when the image is clicked) or Custom URL (linked to a desired page intentionally promoted by the image).
15. Image Size – Choose from a few preset image sizes for your image. The size you select overrides the uploaded image size. Options are Thumbnail – 170 x 170, Medium – 300 (longest side) x (shorter side proportionally), Large – 1024 (longest side) x (shorter side proportionally) and Full Size (original size).
16. Insert into page – Press to complete adding the image once you've made your option updates.
Editing your images settings on the page
Once you've added your image to the page using the Body Text content type or to a Blog Post, you can then click on the image to make changes. A box will pop up that allows you to choose a new alignment, or you can click on the pencil icon to see more options.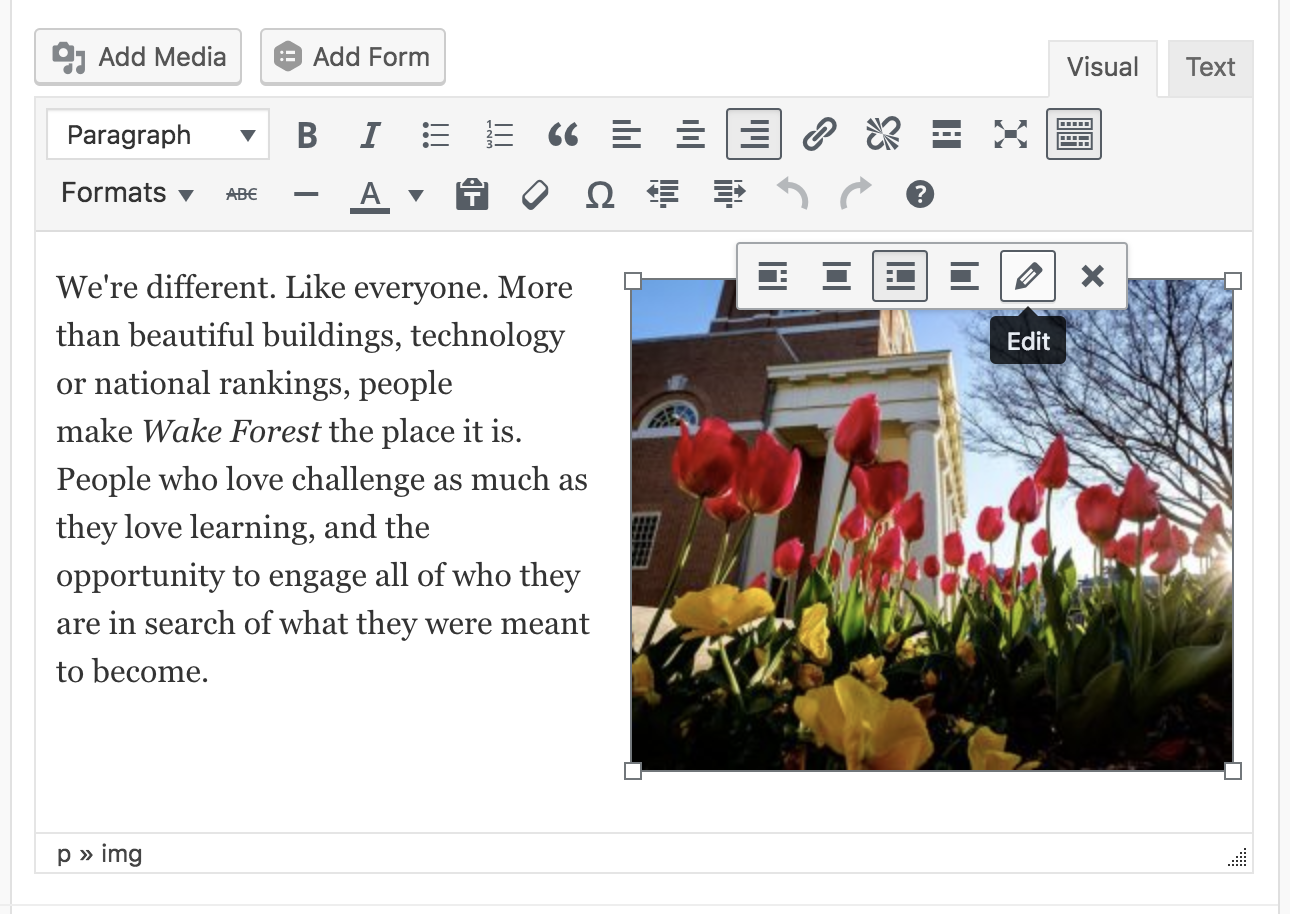 You'll be able to add a caption, update Alt Text, change image alignment, image size or update the link location. Press Update when your changes are complete.