When creating or editing a WordPress page or blog post, you can easily add images at any time using the WordPress Media Library tool.
You'll first need to consider the size of your images. Most photos taken directly off of a phone or digital camera are very large, and a user viewing your website on a phone using mobile data will have trouble loading large images. Plus, you will be using up a portion of their data plan. Here are some tips for editing your photos.
Once you're ready to add an image, you'll need to place your cursor in the Body Text box on your page or text box on your blog post where you would like your image to be added, then click the Add Media button.
The Media Library popup will give you two tab options. You can choose between Upload Files to add a new file, or Media Library to choose an image that has already been uploaded to your website.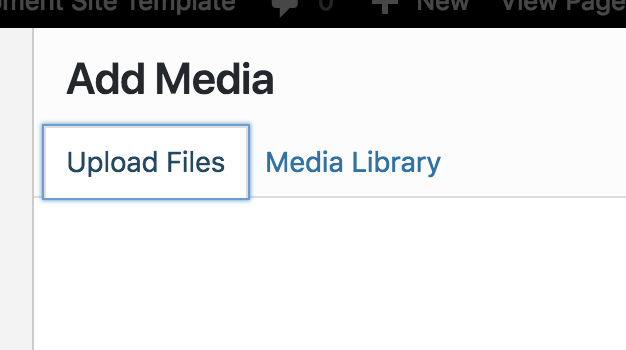 If you'd like to upload a new image, choose the Upload Files tab and you'll be able to drag and drop your image into the interface. You can also click the Select Files button to find the file on your computer.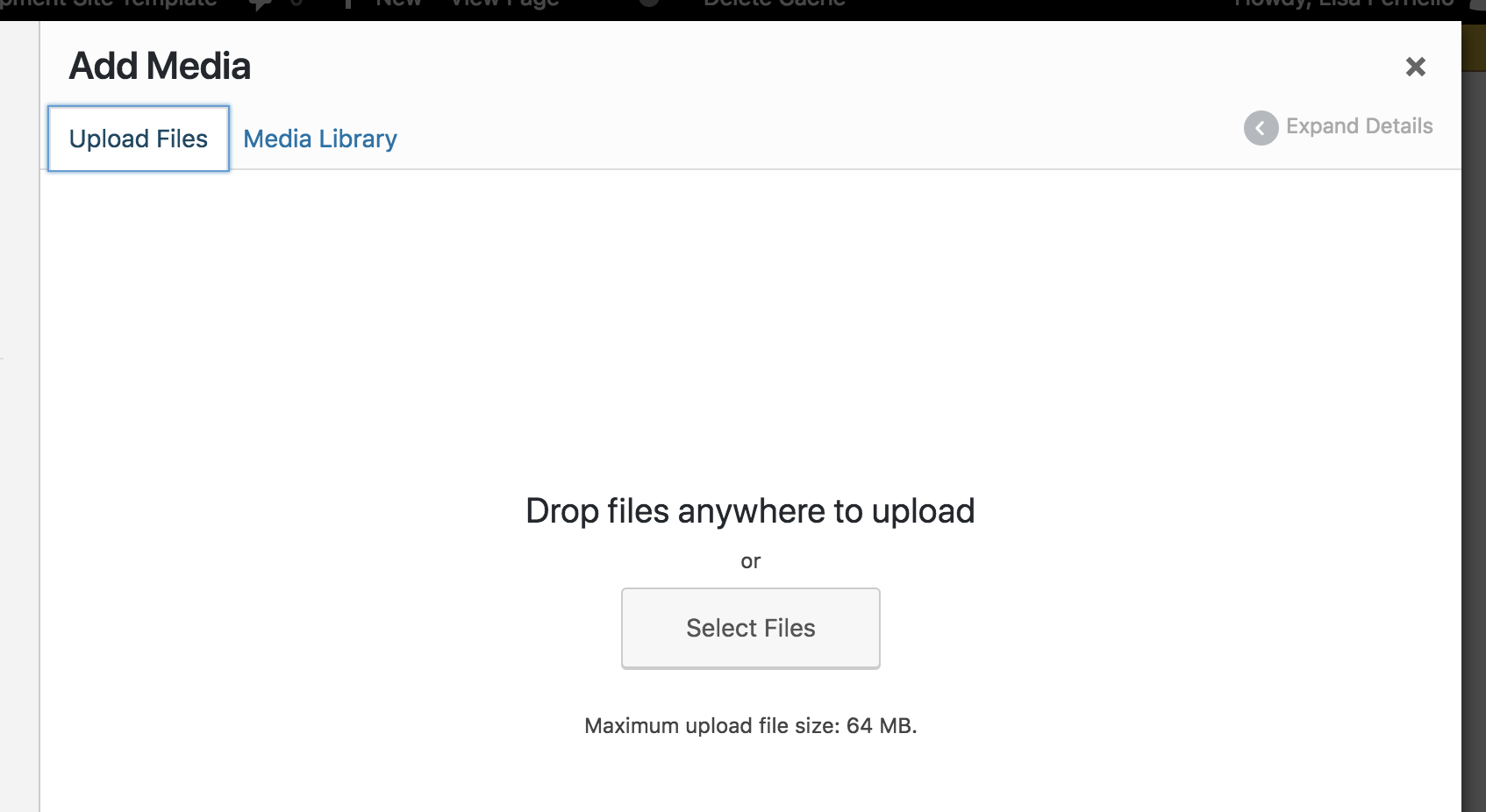 If the image you'd like to use already exists on your website you can choose the Media Library tab and select your image.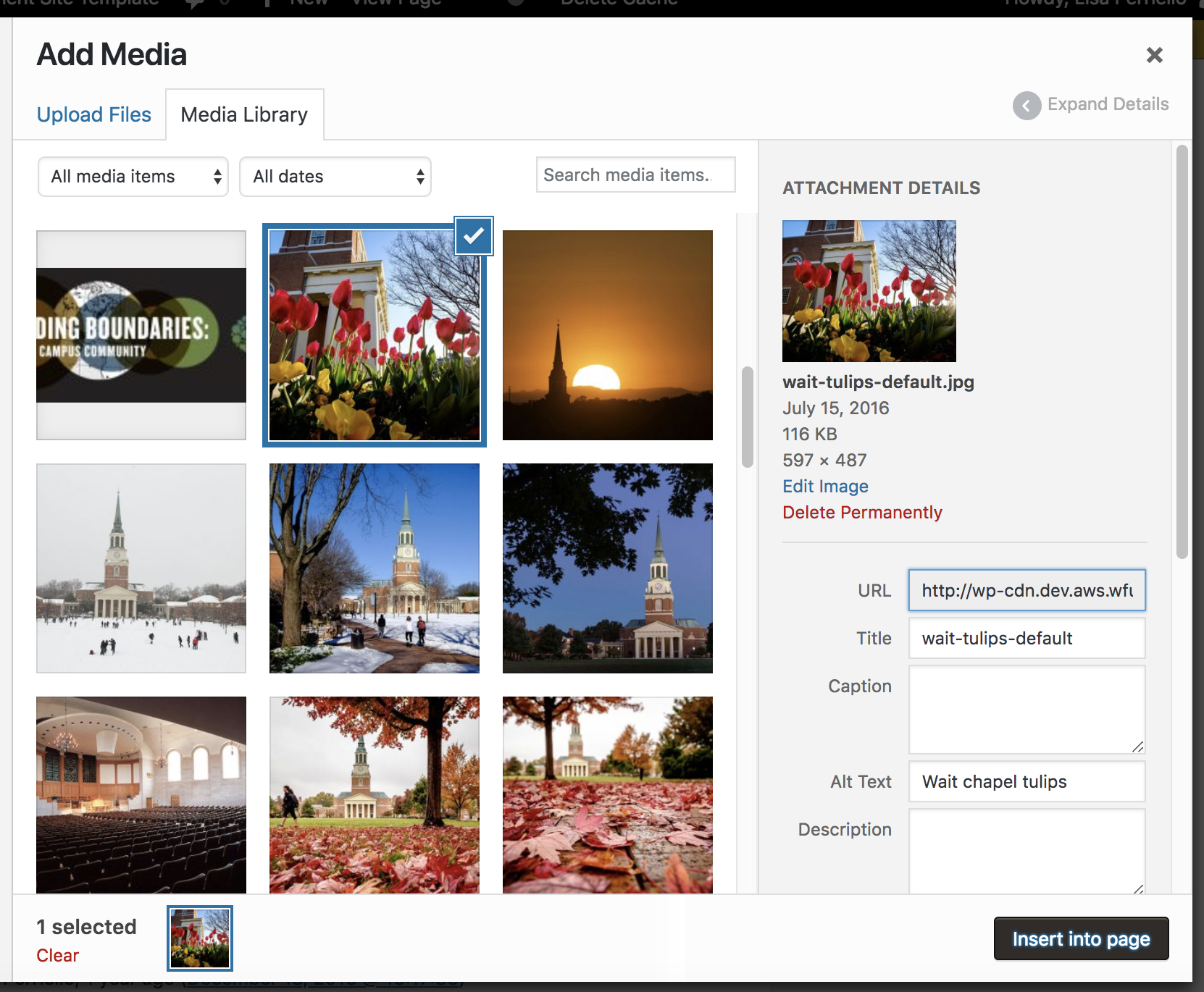 Once you've uploaded or selected your file, there will be options you'll need to review before inserting the image into your page. The most important of the image options is the Alt Text. This is a description of the photo that is read to visually impaired users by their browser and is required by the Americans With Disabilities Act. Alt Text can be a short description of the photo, but it has to be on every image on your website. If you are unsure if all your site's images have the required Alt Text use our easy tool.
Once you've reviewed all your file options, click Insert into page.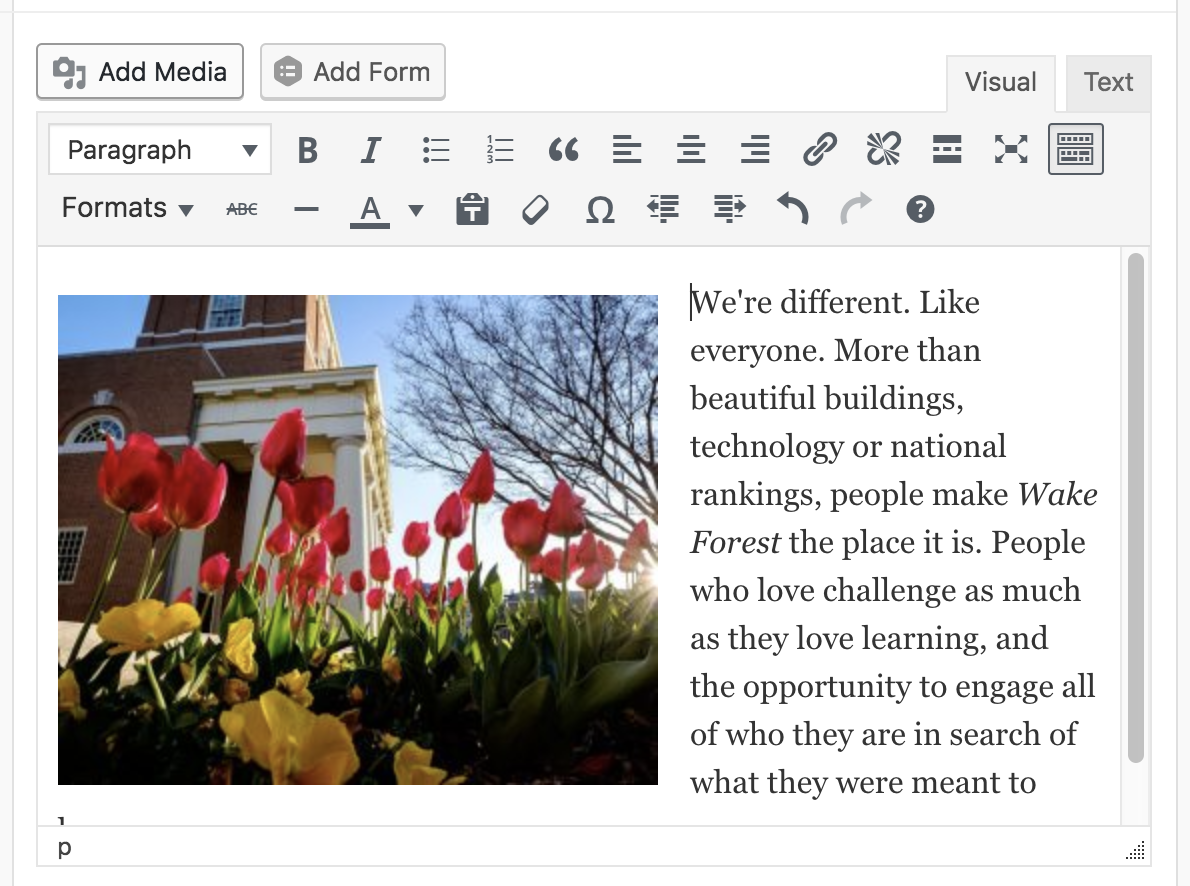 If you would like to make changes to your image's position, click the image and a box will pop up that allows you to choose a different alignment. Click the pencil icon for additional editing options.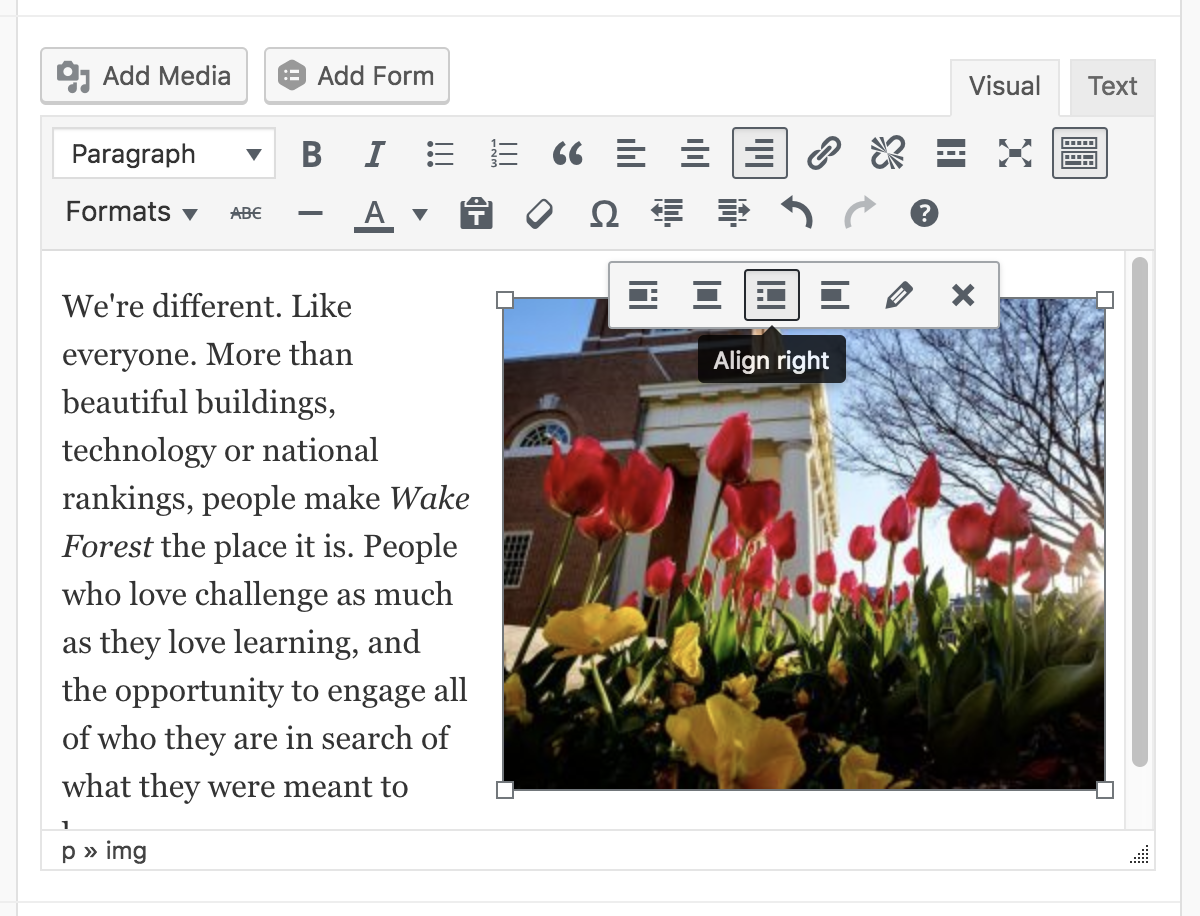 When you have completed your page, you can Preview changes first, Save Draft to save your work for later, and click Publish when you are ready to publish your changes.
Adding multiple images to the Media Library
You can also add all of your files at once, directly to your Media Library, before you begin working on your page content. You'll navigate to Media > Add New in the WordPress dashboard, then drag and drop all your images into the dotted area or use the Select Files button to locate the files on your computer.

Additional image content types
If you'd like to add images to your page without a paragraph of text, the new theme provides additional options with many features. You can add a Full Screen Image, a Box Width Image or even a Slider with many images.