Once you've created your form, it will be available for you to add to a body text box on a page. First, you'll place the cursor where you'd like the form to appear, then you'll click the Add Form button above the text box.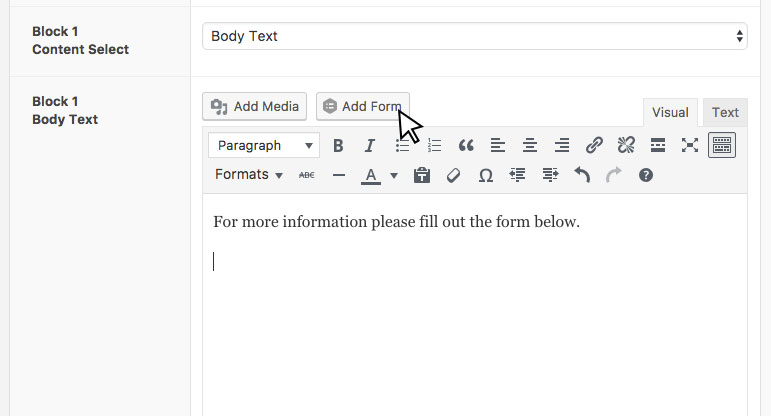 A box will appear that will contain your form options. Choose your form name from the dropdown and check the appropriate boxes if you'd like to display your form name or description. Generally, the AJAX option can be left unchecked. Then click Insert Form to complete the task.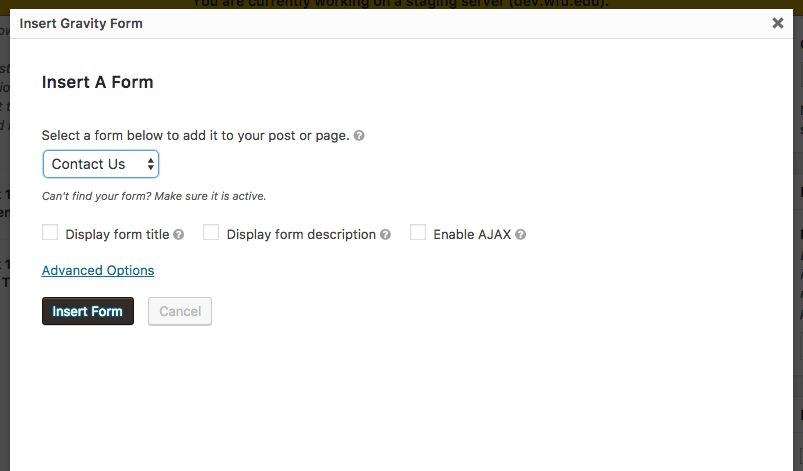 The gravity form shortcode will then be placed in your text box.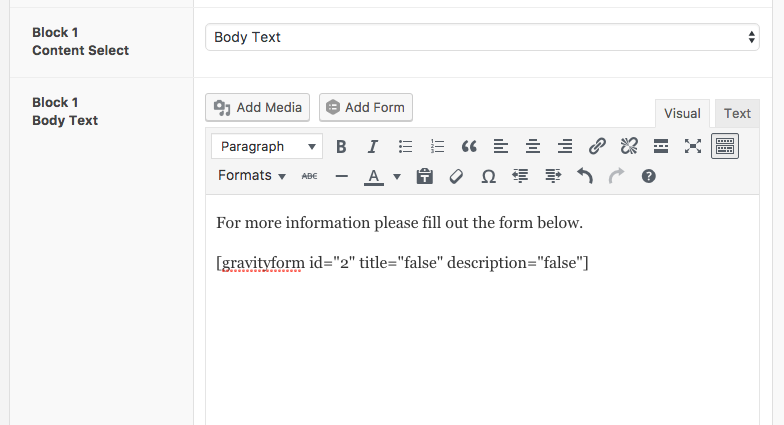 Click Publish or Save Draft in the right WordPress menu of your page. If you are making a change to already published content, then click Update in the right WordPress menu and your form will appear live on the page.