You can add your own YouTube Videos to your pages. Use videos relevant to your department or create and host your own by creating a YouTube account.***Please make sure there is closed captioning available on all videos for hearing impaired users.***
To add a YouTube video to your page, first add a new row to your page by clicking Add Row at the bottom of the page building area, or by clicking the plus sign between rows when hovering over already created content.
Then in your block, choose the radio button for Content and choose "YouTube" from the Content Select dropdown.
In the YouTube box, paste in the standard URL of the video you'd like to use. Example: https://www.youtube.com/watch?v=ZdabevHbB4Q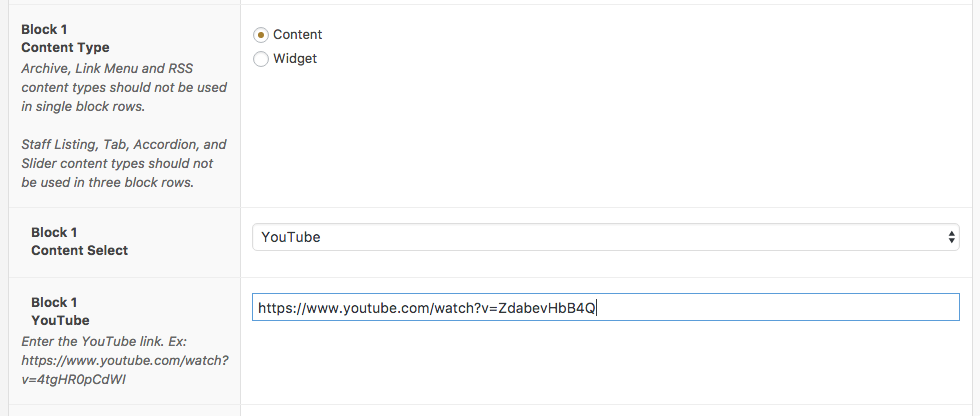 Once your content editing is complete, you'll need to click Publish or Save Draft in the right WordPress menu. If you are making a change to already published content, then click Update in the right WordPress menu and your changes will appear live on the page.
Alternatively, WordPress has native functionality for YouTube videos. You can paste the same YouTube URL into any text box and the video will display, but will be limited by the space the text box occupies.