The Tabbed Content type will allow you to organize text and images inside of tabbed text fields. Use tabs to group related content and make it easily scannable.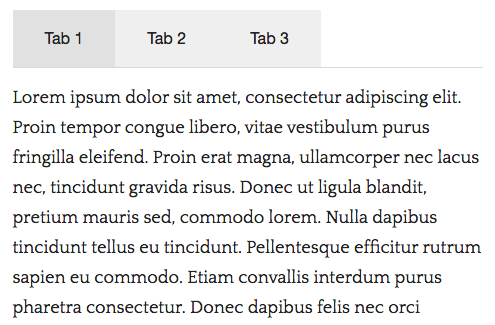 To add Tabbed Content to your page, first add a new row to your page by clicking Add Row at the bottom of the page building area, or by clicking the plus sign between rows when hovering over already created content.
Then in your block, choose the radio button for Content and choose "Tabbed Content" from the Content Select dropdown.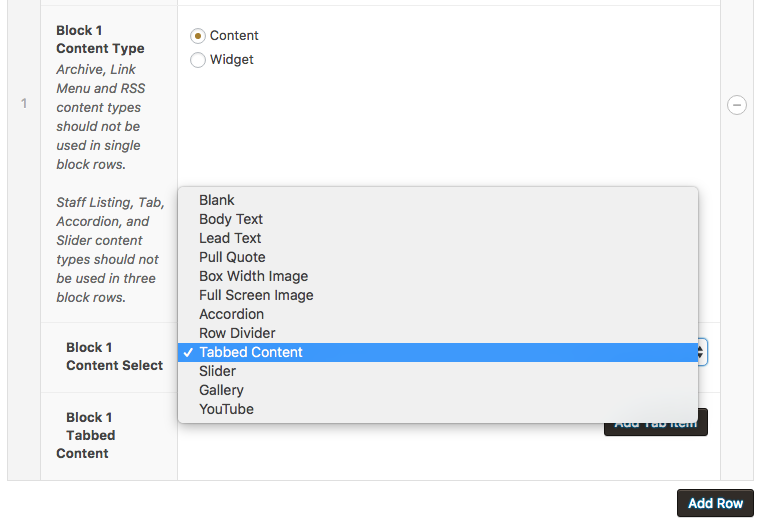 You will then see a new Add Tab Item button. Pressing it will add your first tab interface, where you'll have a field to enter the tab title and a traditional WordPress text box for the content. It's important to remember to keep the table title short enough to keep all your tabs on one line.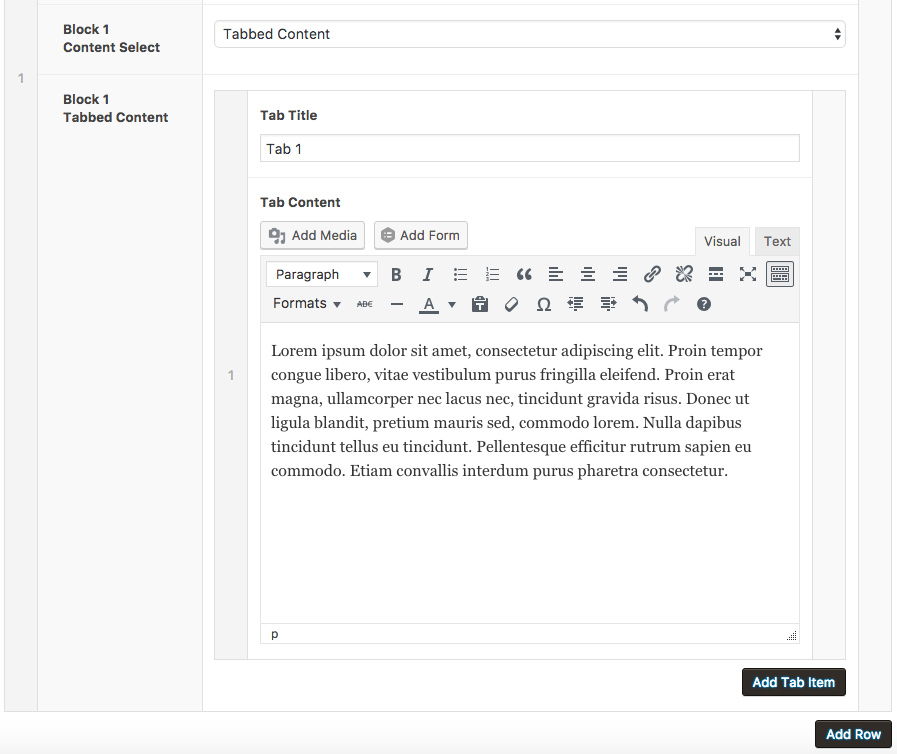 Continue to add as many tabs as you need. You'll be able to reorder the tabs by grabbing the left side of the tab interface near the numbers and dragging and dropping them. You can also add new tabs between them by clicking the plus sign or delete them by clicking the minus sign.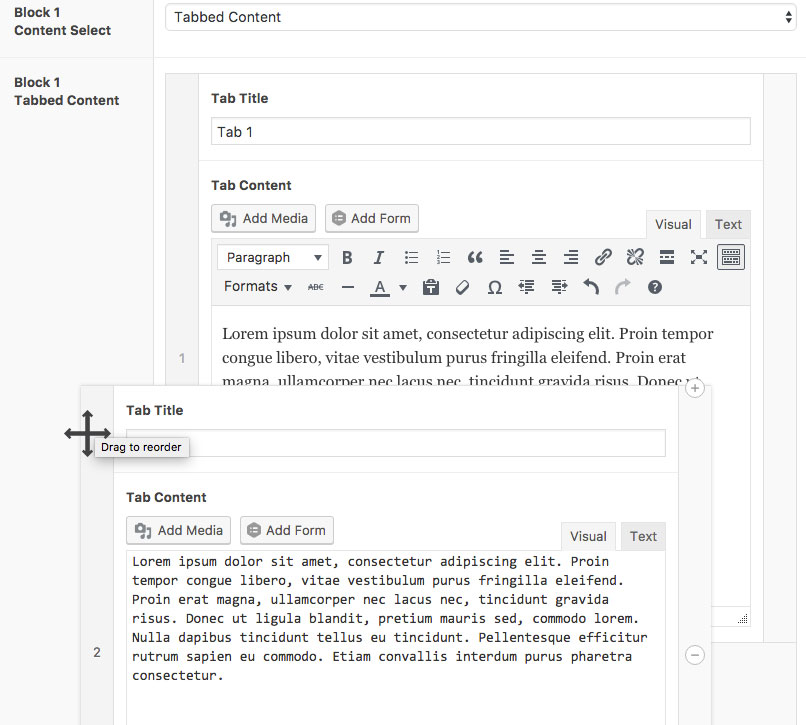 Once your content editing is complete, you'll need to click Publish or Save Draft in the right WordPress menu. If you are making a change to already published content, then click Update in the right WordPress menu and your changes will appear live on the page.