The Gallery content type will allow you pull in a preview of an album from Flickr or images you select from your own WordPress Media Library. Eight images will be displayed in wider width blocks, and six in half blocks or smaller.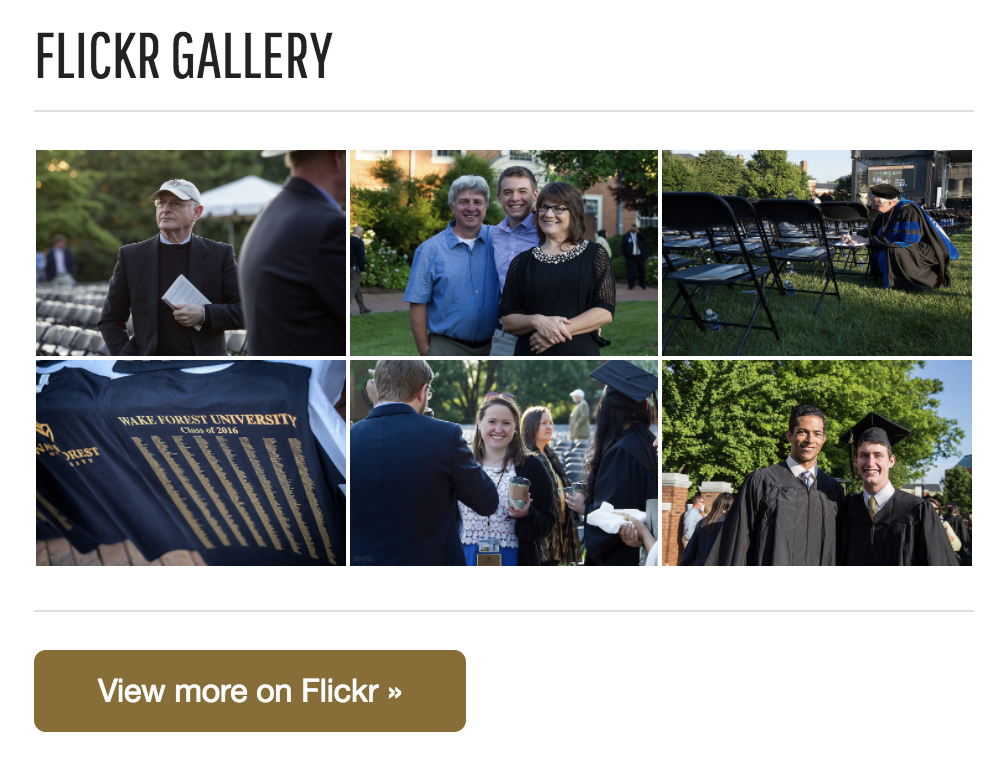 To add a Gallery to your page, first add a new row to your page by clicking Add Row at the bottom of the page building area, or by clicking the plus sign between rows when hovering over already created content.
In your block, choose the radio button for Content and choose "Gallery" from the Content Select dropdown.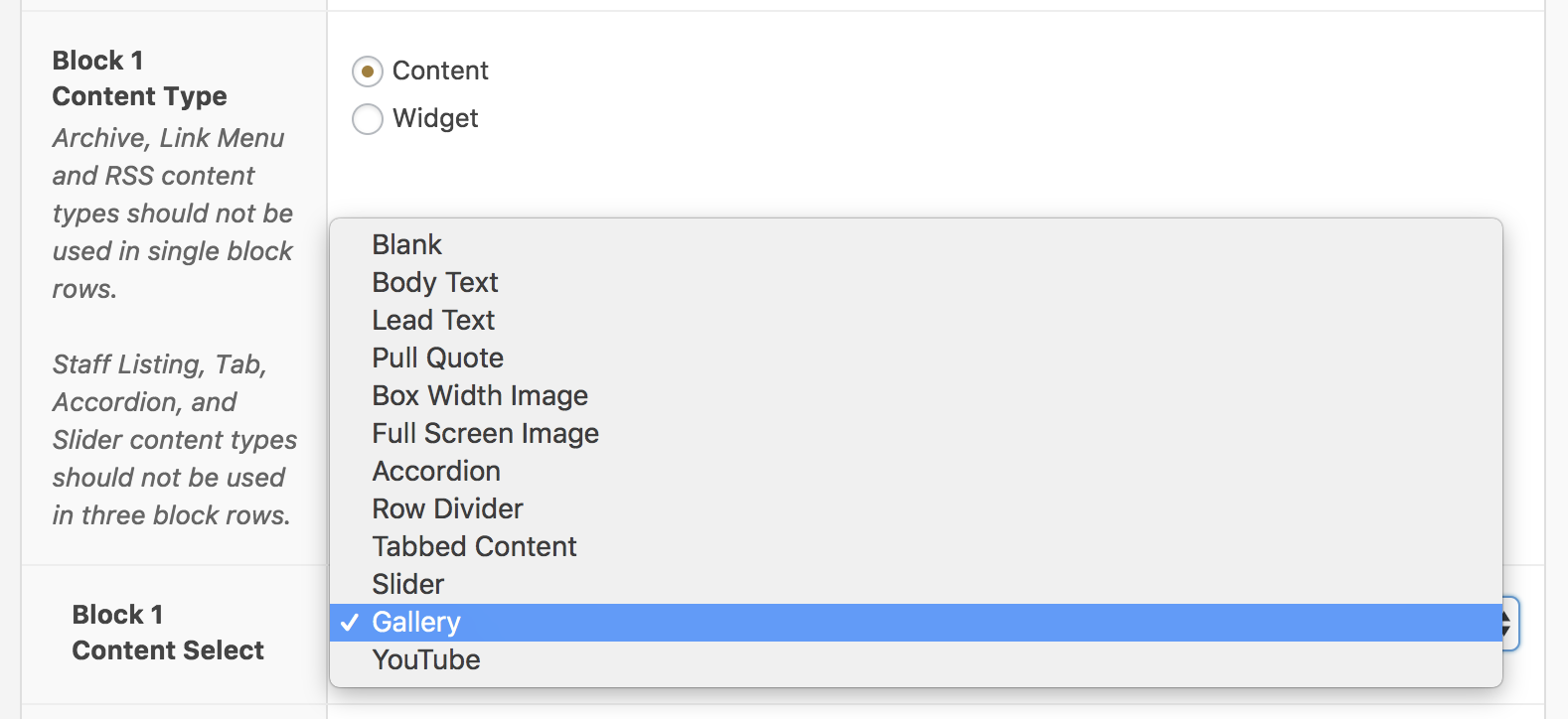 You will then see your Gallery options. The first field is for your Gallery Title. This will display your gallery name on the page as a title. Next, you will choose the Gallery Type from the radio buttons. The first option is "WordPress," which will open a field for you to begin adding images from your WordPress Media Library. Click the Add to Gallery button and you will be taken to the Media Library interface to select your images.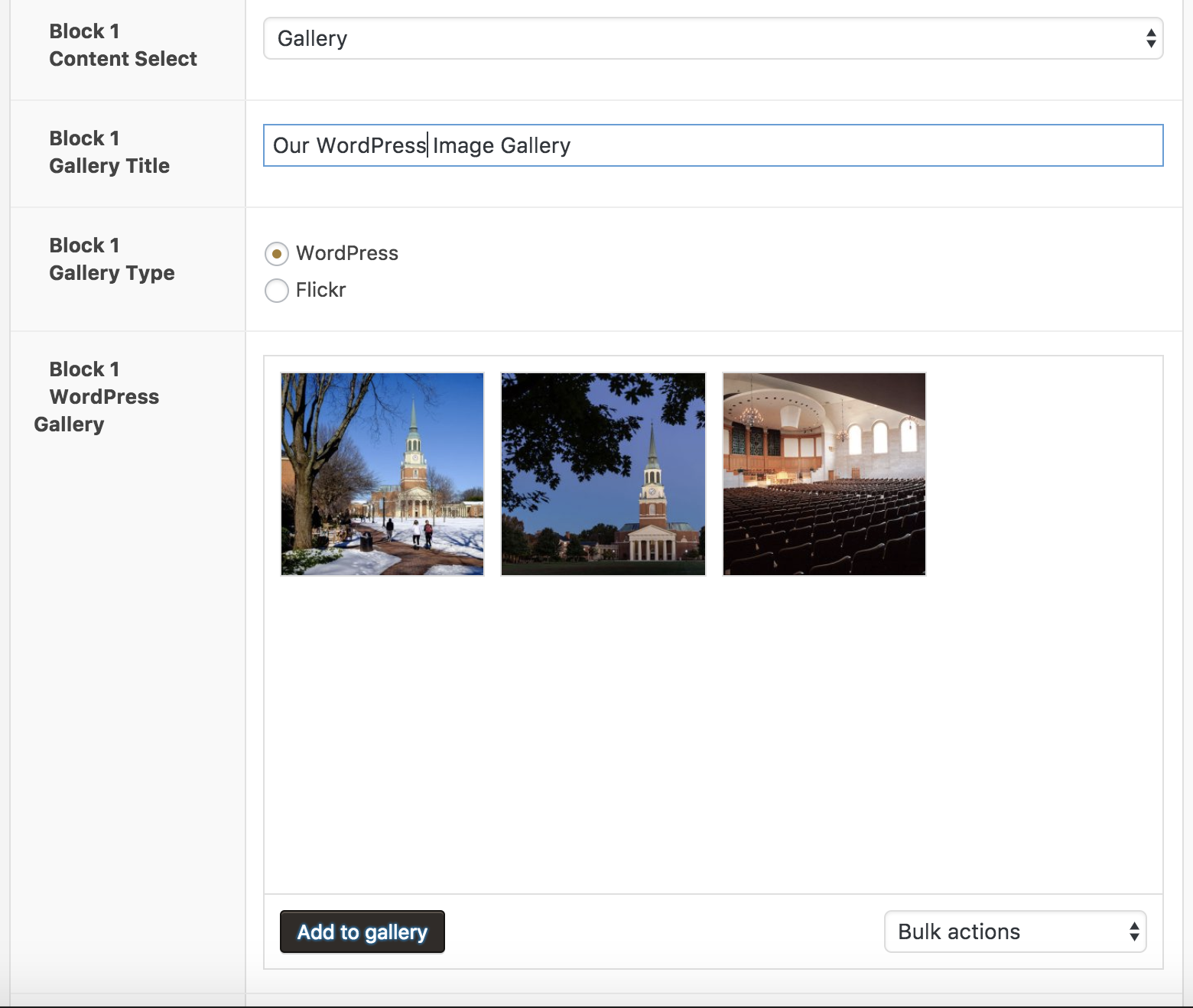 The other Gallery Type is "Flickr." This allows you to pull in the first eight or six images of a Flickr album that you have created, and includes a button that links to the full gallery on Flickr. Paste in a full Flickr album URL in the Flickr Gallery field (it should look like the example). Your Flickr front page URL and other link types are not currently supported.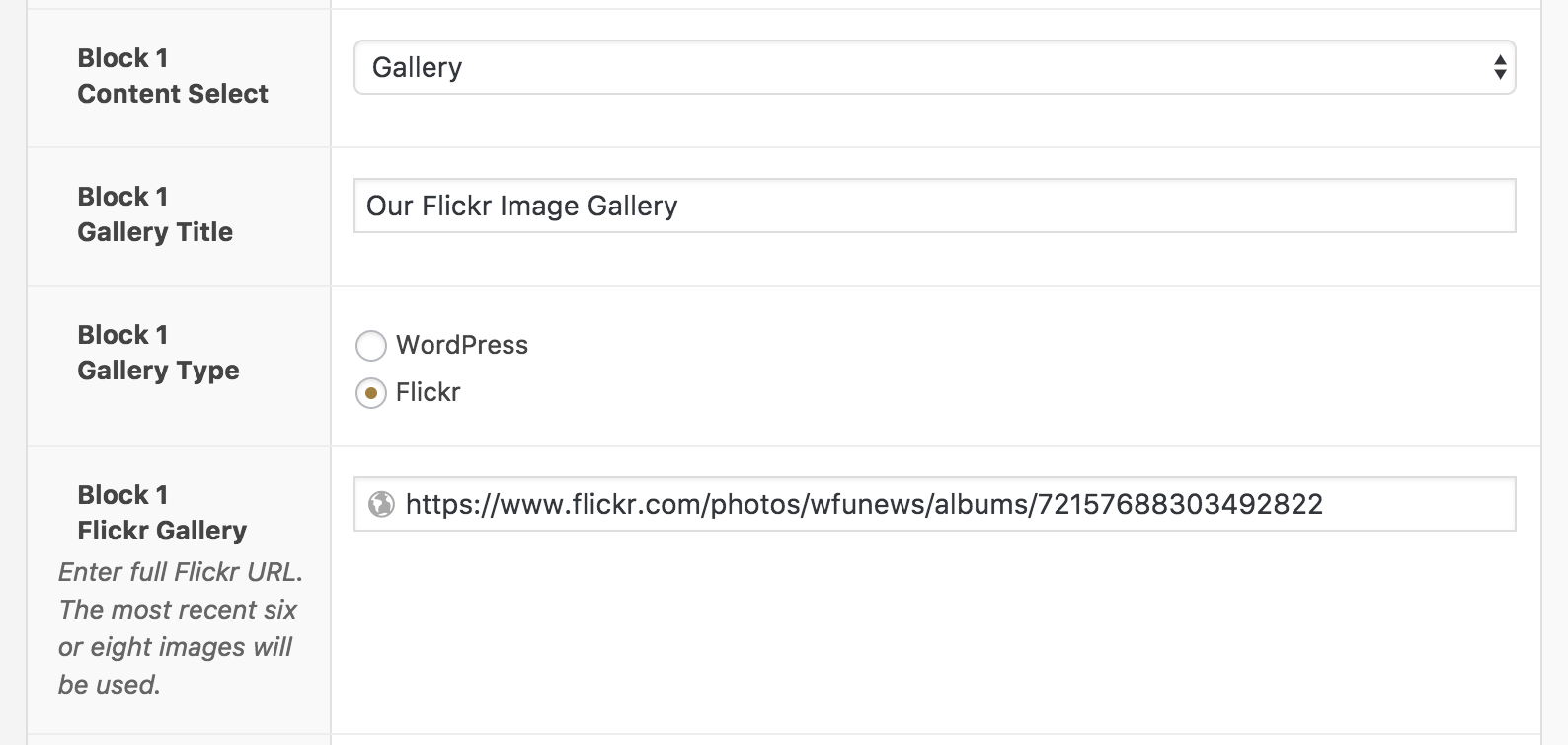 Once your content editing is complete, you'll need to click Publish or Save Draft in the right WordPress menu. If you are making a change to already published content, then click Update in the right WordPress menu and your changes will appear live on the page.