The Full Screen Image content type will allow you to add an image to your page that will be the full width of the browser. There are also two caption options to put over your image.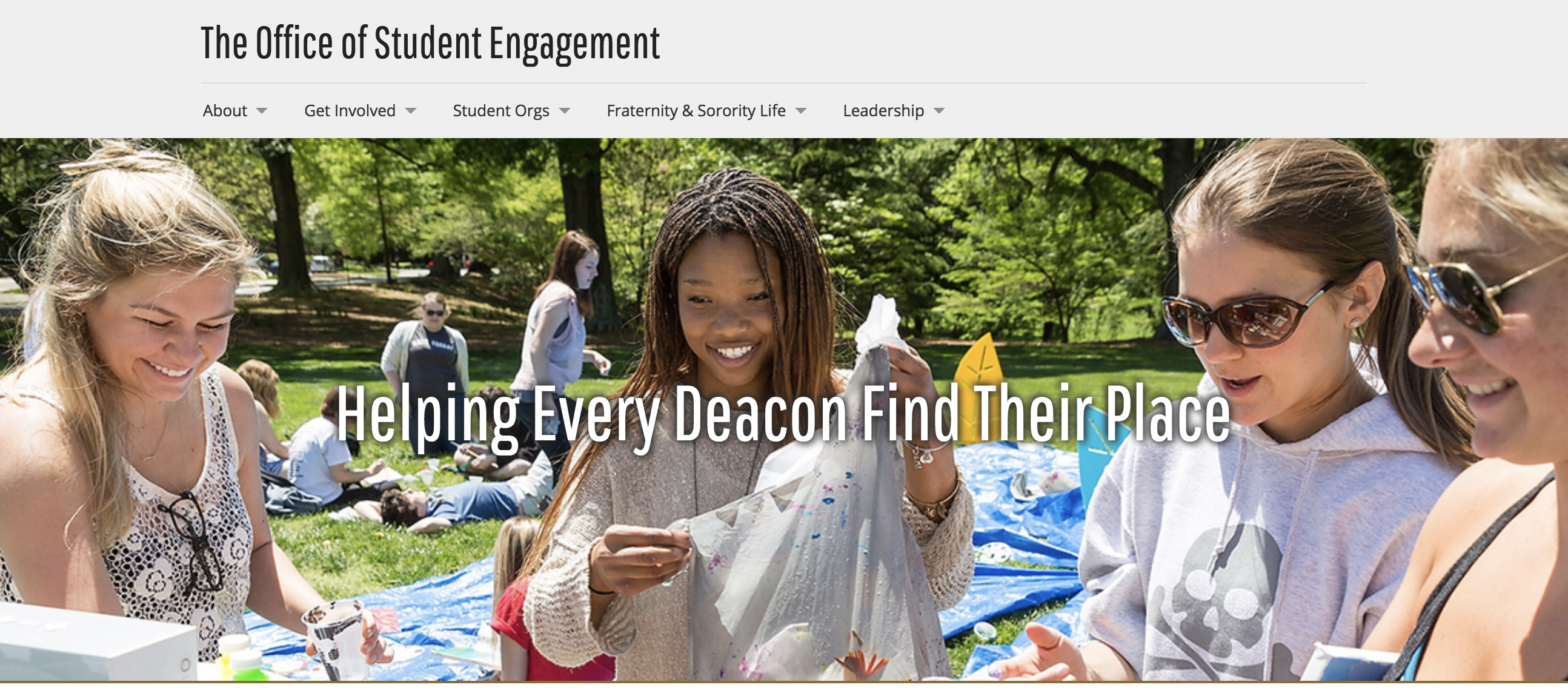 To add a Full Screen Image to your page, first add a new row to your page by clicking Add Row at the bottom of the page building area, or by clicking the plus sign between rows when hovering over already created content. The Full Screen Image will only work if you've chosen "Single Block" as your row width.
In your block, choose the radio button for Content and choose "Full Screen Image" from the Content Select dropdown.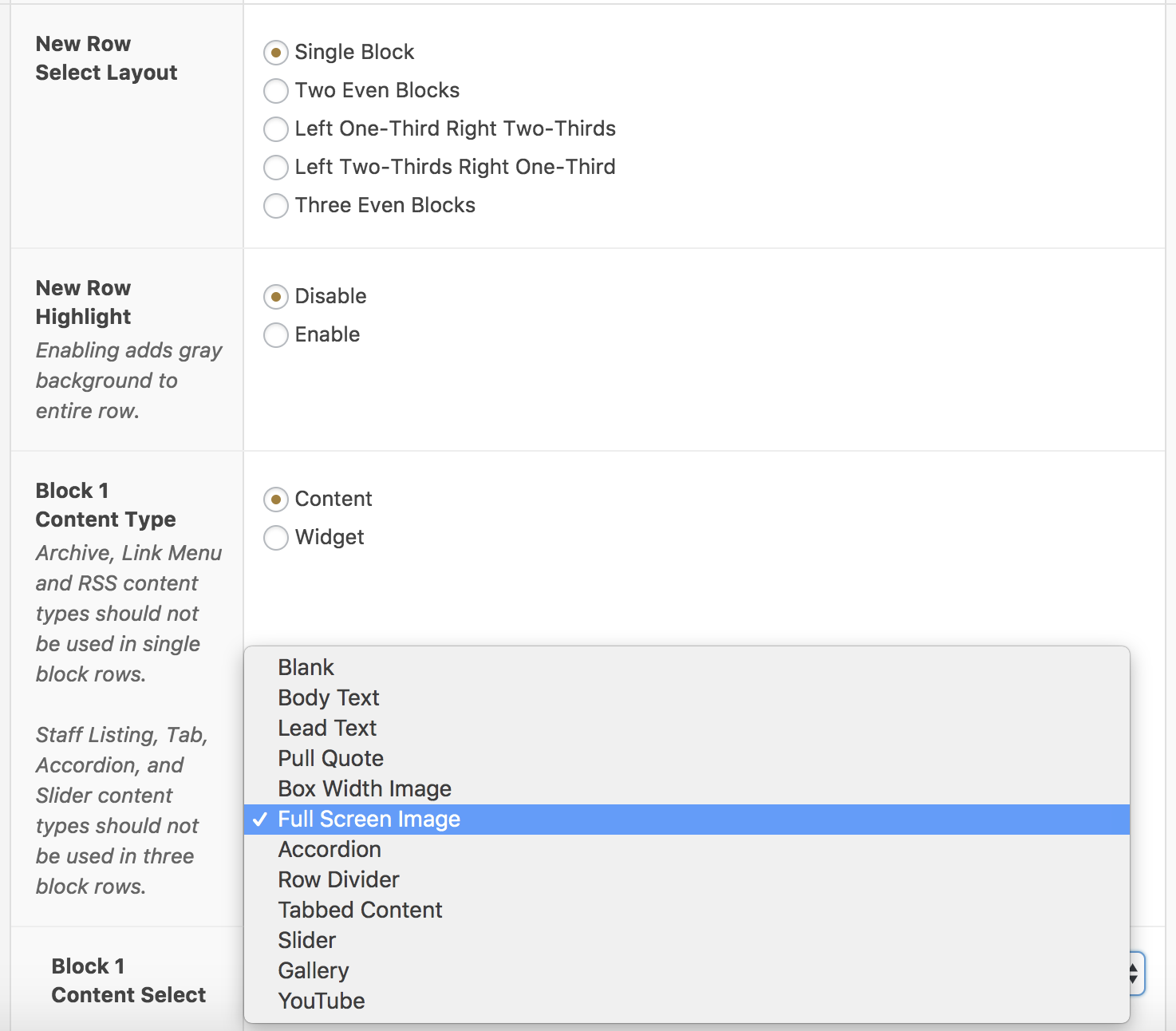 Once you've chosen Full Screen Image from the dropdown, you will see your content options. To choose your image, click the Add Image button and you will be taken to the Media Library interface. Your image will need to be 1400px wide to help prevent pixilation on larger screens and will be cropped to 450px tall. Tips for sizing photos are available here. Your image will be cropped down on mobile devices. Please review your image on a phone after publishing to ensure desired results.  Review tips on cropping.
A caption is available as an option. Enter your content in the Full Screen Image Caption field and choose your caption location under Full Screen Image Caption Location. "Center" will display as a large headline font centered over the image, and "Bottom" displays the caption as a smaller font along the bottom of the image. Design Tip: If you choose the Full Screen Image as the first row on your page, then choose and add text to the "Center" caption to eliminate the page's title and push the image against the menu.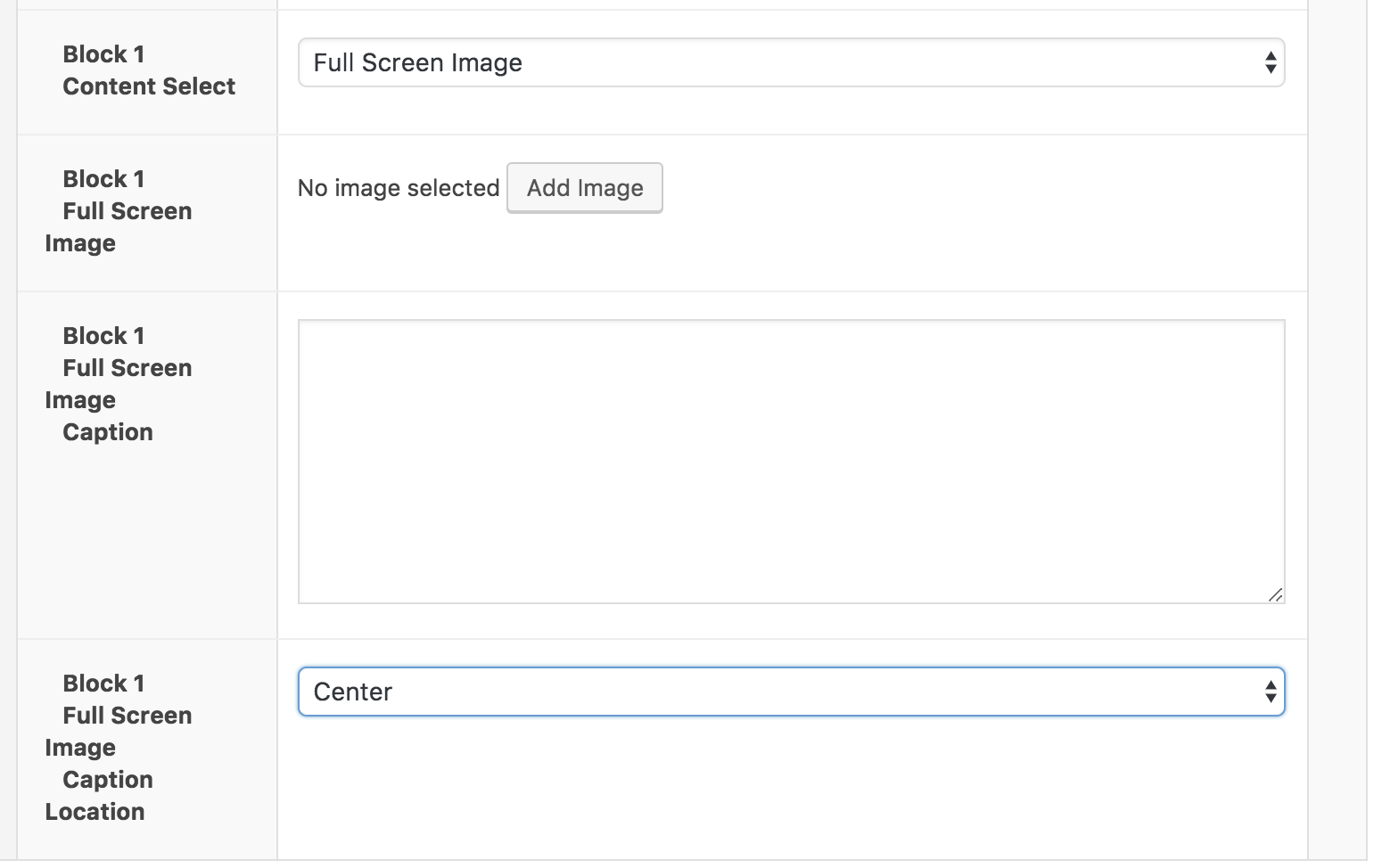 If you would like to edit or change the image, hover over the image and click the pencil or X icons that appear.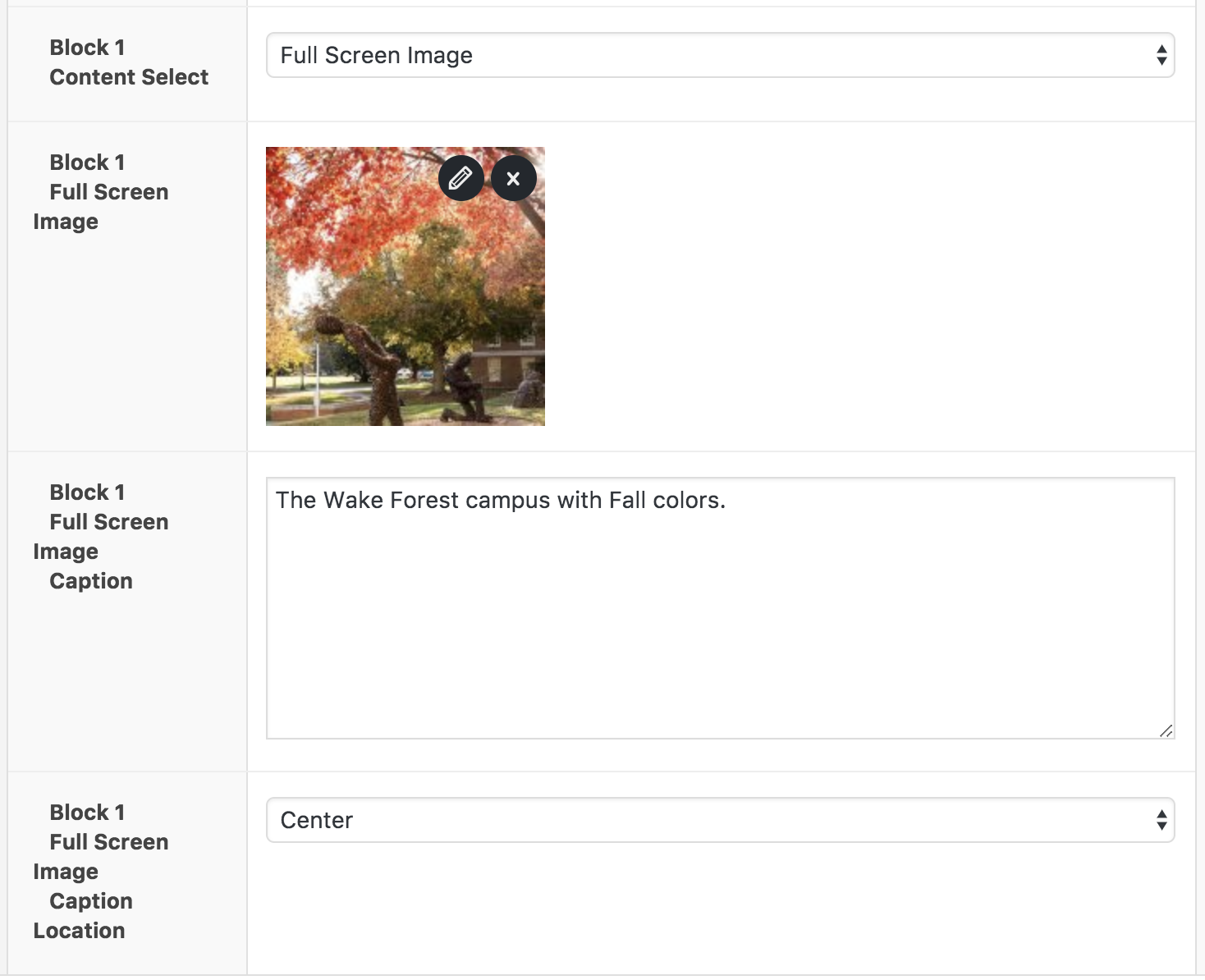 Once your content editing is complete, you'll need to click Publish or Save Draft in the right WordPress menu. If you are making a change to already published content, then click Update in the right WordPress menu and your changes will appear live on the page.